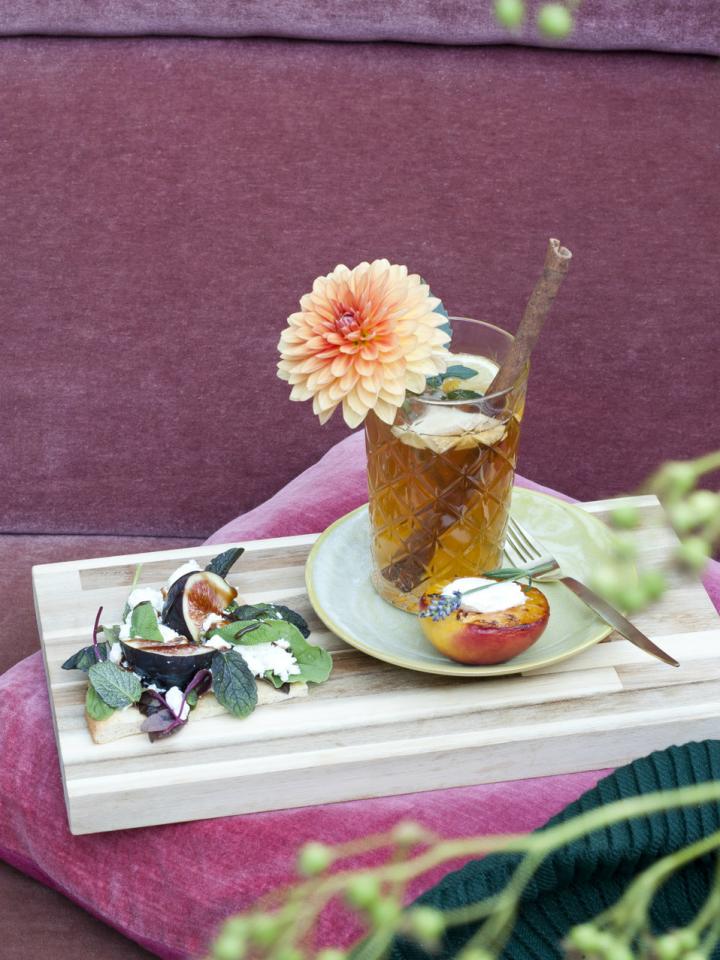 Fruit drinks
Take off your gardening gloves and settle down in the sun with a refreshing drink. Strawberries, blueberries and a sprig of rosemary make delicious fruit cocktails, to be served with or without alcohol, depending on your company. If you prefer something with a bit more kick, try our spicy ginger lemon cider with dahlia. Or, if there's a warm weekend coming up, make flower-filled icicles, for popping into a glass of lemonade or fizzy water.
---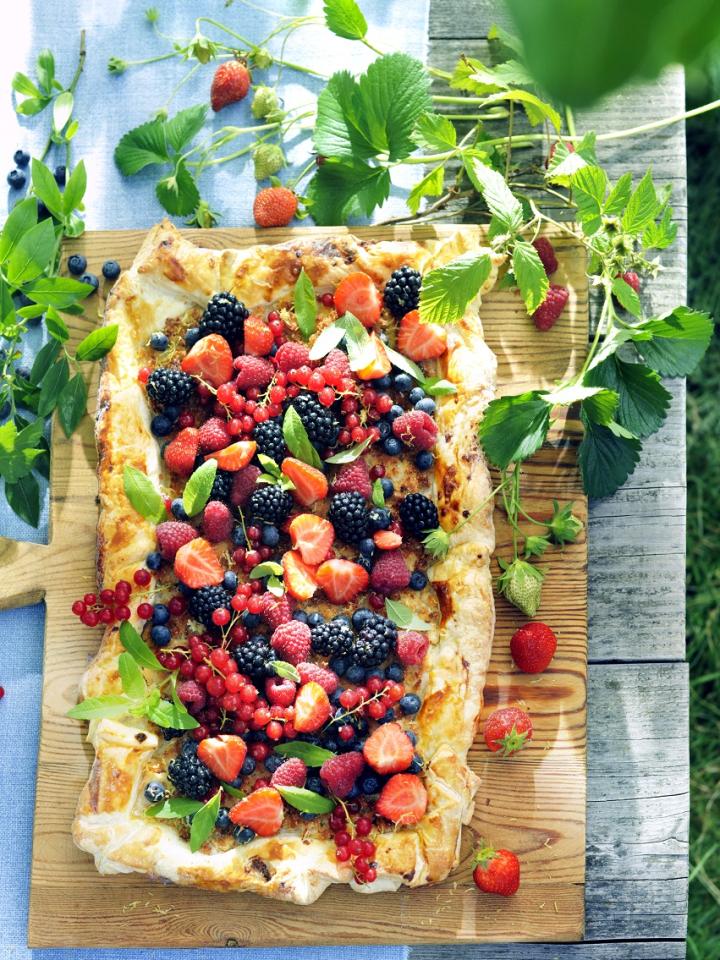 Something sweet - with flowers
All gardeners, hard at work, deserve a cup of tea and a tasty treat. Chocolate filled with pansies or a pistachio and lemon cake with sugared begonias, will make them throw down the rake and come running. Or, as the perfect way to round of a lunchtime picnic in the garden, make this open tart topped with summer fruits, featuring strawberries and raspberries that you've picked yourself.
---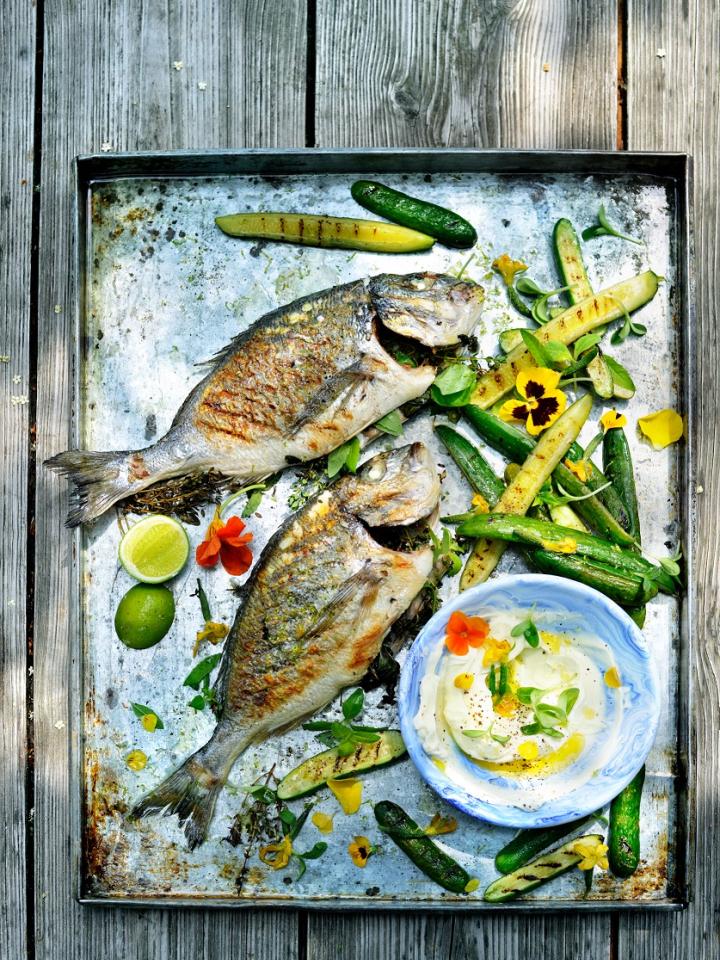 Showstopper supper party
Start with Scandinavian smørrebrød, with thyme and pansies from your garden. These Danish crispbreads and dips make a delicious accompaniment to a glass of chilled white wine. Follow with sea bream with grilled courgettes, flowers and herbs or Vietnamese summer rolls with flowers. Finish off with a slice of that wonderful pistachio cake.
---
Before you begin…
Never eat just any cut flower or plant. Make sure to only use edible flowers grown for consumption from specialised suppliers, and check carefully whether your outdoor plants are suitable when you buy them.
MORE INSPIRATION
Could you use some more inspiration for delicious treats? Check out this article about the edible garden, or make vegan biscuits with a plant print. And how about this focaccia with rosemary, thyme and edible flowers? For even more tips and tricks, follow us on Instagram,  Facebook and Pinterest.