At design hotel Leman Locke in hip East London, The Joy of Plants transformed three studio suites into lush, green environments with the help of biophilic designer and architect Oliver Heath, This Morning's 'Mr Plant Geek' Michael Perry, and Nik Southern, creative designer and founder of Grace & Thorn. Each suite was hung with houseplants, carefully selected to evoke the individual rooms' themes of Productivity, Tranquil, and Romance. Together, we created three excellent examples of how houseplants can boost wellbeing, intimacy and reduce stress, and the guests who stayed in the suites had the chance of experiencing all this positivity for themselves. Lucky them!

Room 1: Productivity Suite — designed by Oliver Heath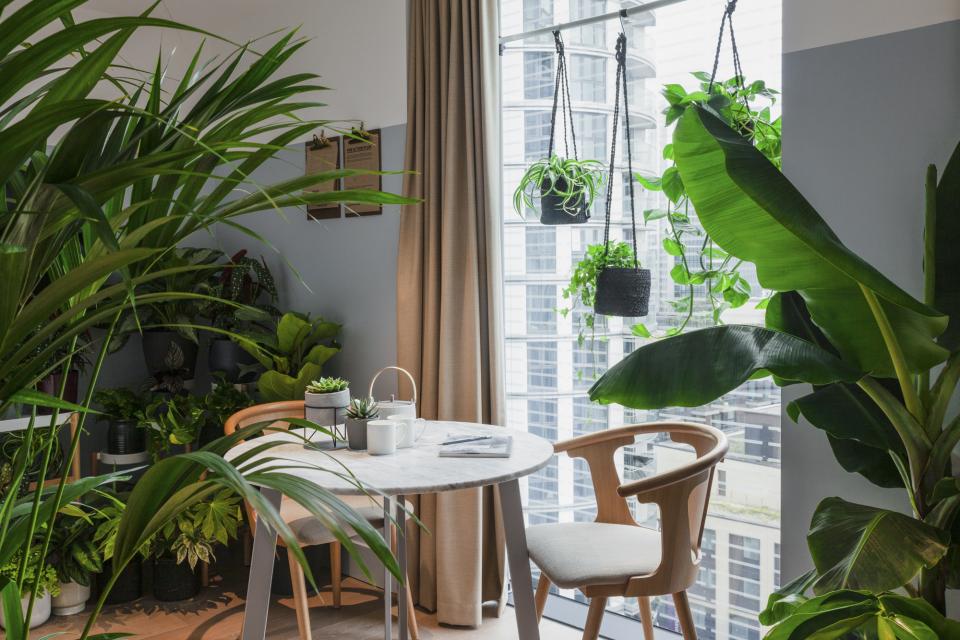 Perfect for nomadic workers and business travellers, this suite was adorned with Boston ferns, peace lilies and snake plants, all renowned for their productivity-inducing properties. We also installed a binaural beats audio experience: it's the latest audio-based soundwave therapy designed to sharpen focus and stimulate creativity. If you're feeling peckish, then you only had to open the door to the minibar for even more plant wonders. We transformed the standard hotel offering into a plant-based fuel station, offering power snacks and even a CBD oil shot. 

Room 2: Romance Suite — designed by Nik Southern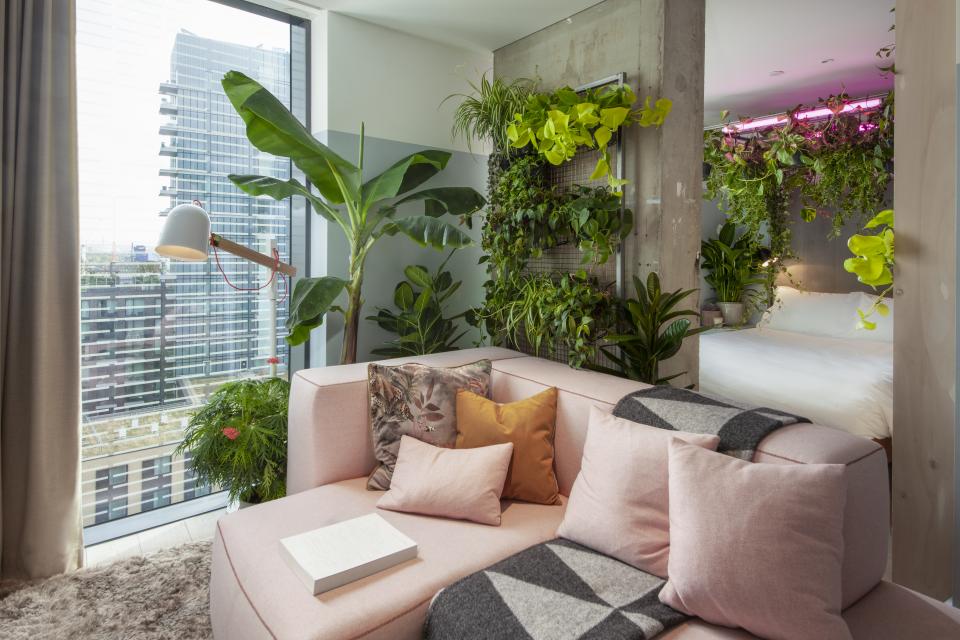 This heady romantic respite was a shrine to sensuality. If you stayed the night here in the Romance Suite, you'd fall in love with the botanical canopy over the bed. It was an ode to intimacy that promised to cocoon couples in a lush green blend of cascading plants. Lying on the bed, you and your partner could enjoy the sights of the natural botanical world, relax to the sounds of our Romance playlist, sip on the suite's exclusive aphrodisiac cocktail (designed to boost feelings of romantic passion), and let all those green plant fragrances excite the senses.   

Room 3: Tranquil Suite — designed by Mr Plant Geek, Michael Perry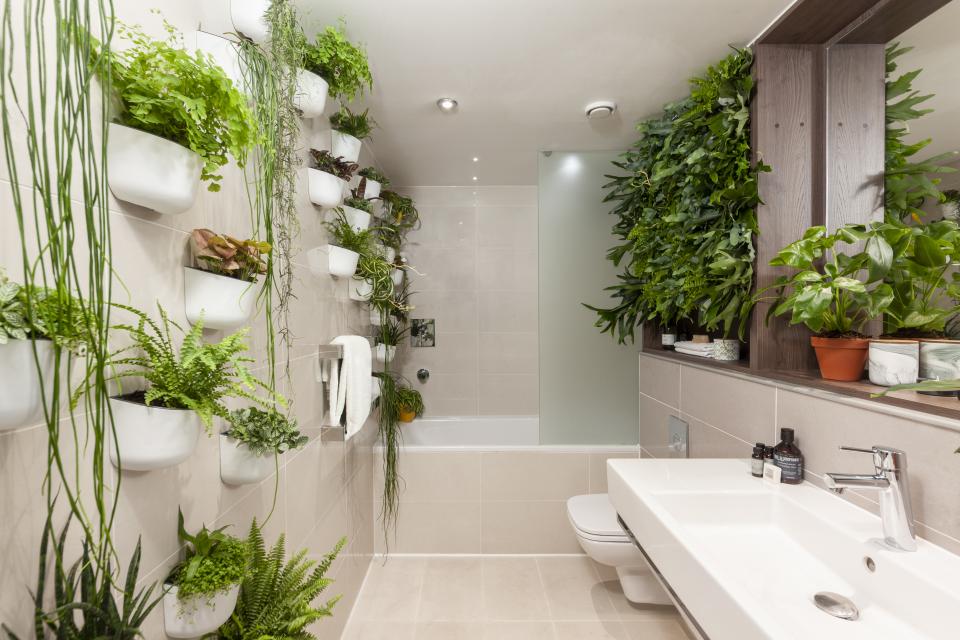 This tranquil indoor jungle was absolutely packed with tropical plants. We created an oasis of calm in the city that gives guests a forest-bathing experience without having to take even a step out of London. Featuring houseplants like bromeliads and monstera varieties from deliciosa to obliqua, this suite fully harnessed the relaxing power of plants. Guests had the chance to experience a wonderfully immersive plant-bathing soak in the tub, relax in a dedicated plant meditation space, and appreciate the deep sleep created by our clean sleep zone, filled with the world's most air purifying plants.
---
If you've fallen in love with the idea of all these marvellous plants in a room at once, then follow our Instagram and Facebook pages for more examples of houseplant jungles and be inspired to create your own.