Introducing Green Friday
Step away from the madness of Black Friday and reconnect with nature
In 2016, 101.7 million people aimlessly shopped for bargains on Black Friday. It is now almost impossible to avoid this annual calendar date in the UK, which is chock full of frenzied purchasing and overindulgence, often for things we do not really need.
This year, we say stop, breathe, and take a minute to enjoy your plants around you instead, or review and upgrade your green space. We want to remind our community of plant-lovers of the peaceful, stress-relieving qualities plants can bring. 

Mindfulness. Not mindlessness.
We all know the pure bliss of being surrounded by our plants and how rewarding it is to see our plants thrive under our care (and don't worry, we've all killed a few plants along the way). The rewards of indoor-gardening are endless, just ask any plant lady, millennial, or anyone who is a bit plant obsessed. The watering routines, Sunday pool parties, maintenance chores of dusting leaves, and trimming of anything dead or wilting. It may all seem a bit tedious to some, but these caring little tasks have been proven to relieve stress, soothe our thoughts and calm our minds. Mindfulness is about focussing on a simple task and being present.
More Green. Less Screens.
We want to promote the idea that the pleasures of life can come from the simplest of things. We also believe that when you buy a plant, you're not only buying an item, you buy green lushness, you buy joy, you buy peace, clean air, cosiness and relaxation. And if you invest some time and care into your plant, it will bring you so much joy in return. 
So step away from your screens and put away your devices. Here's to more green! 
Our motto: We can always find room for more green!
Recipes for Green
We wanted to share our message in a unique way and asked illustrator Alison Rachel to create a series of artworks for us; a small protest against the mindlessness often associated with Black Friday. Alison is the artist behind popular digital zine Recipes For Self Love, and we love the inspiring and empowering messages she sends out to the world. 
You can find our top pics for the best, big green plants to restore the calm and bring into your home here.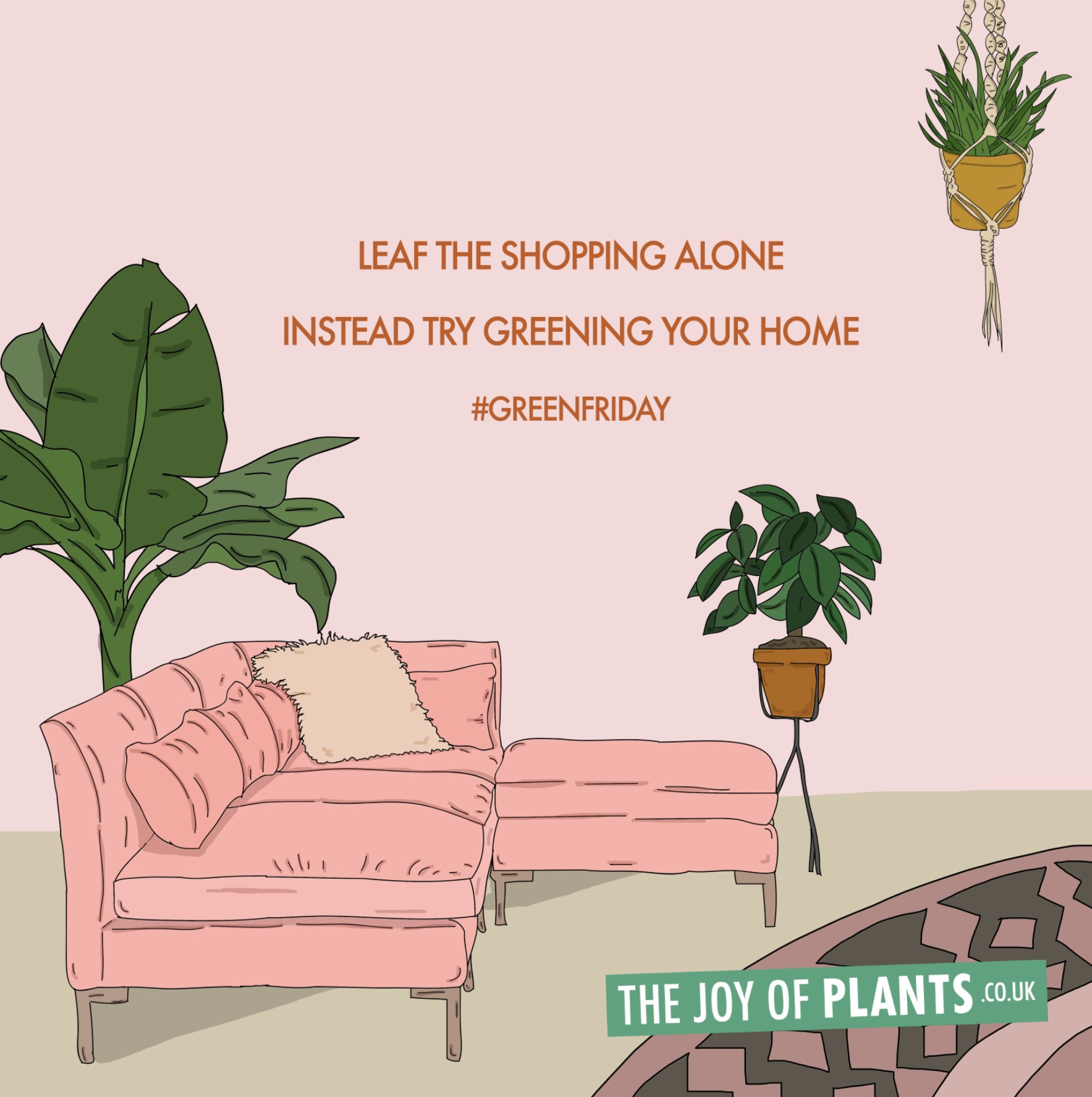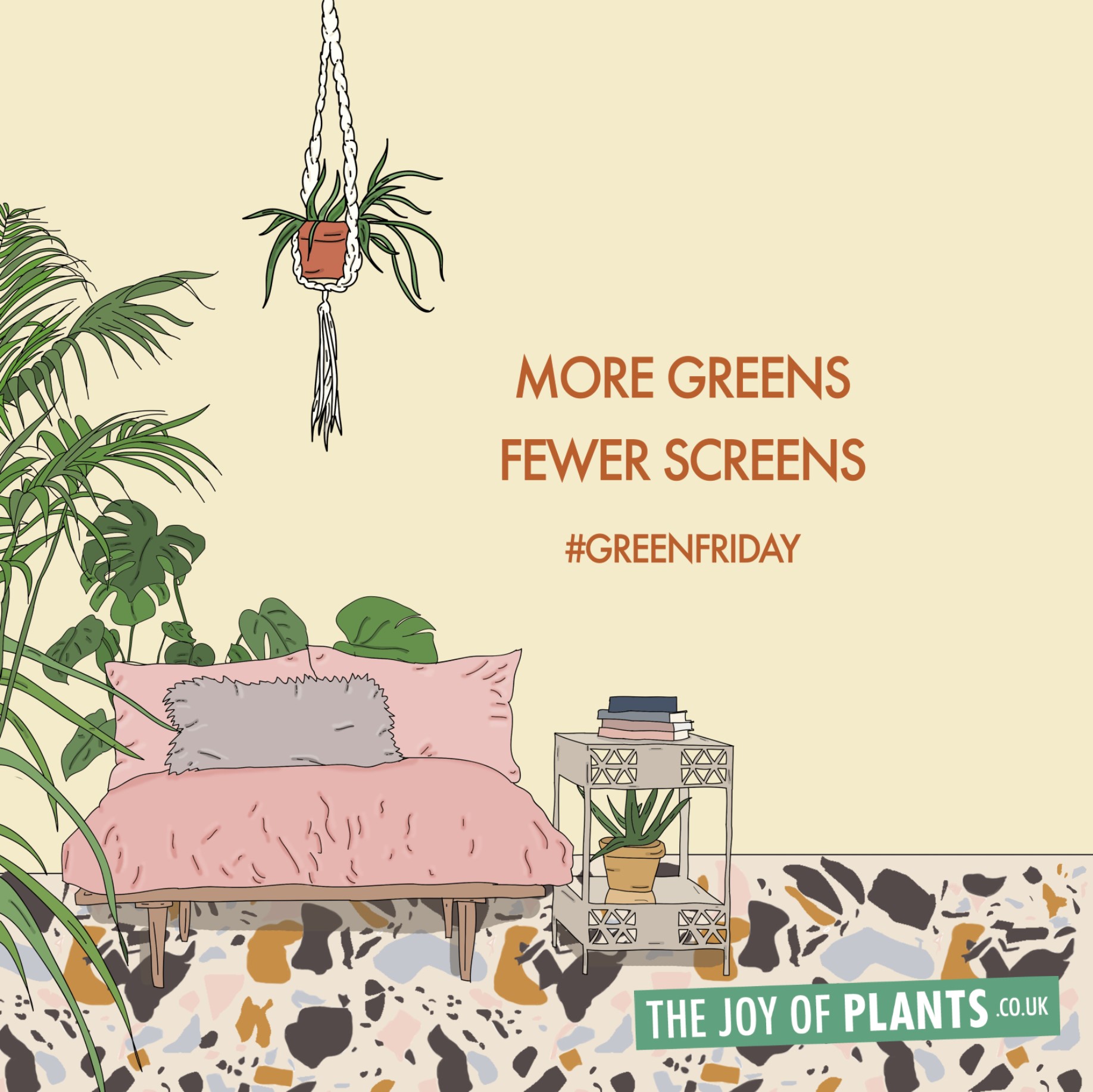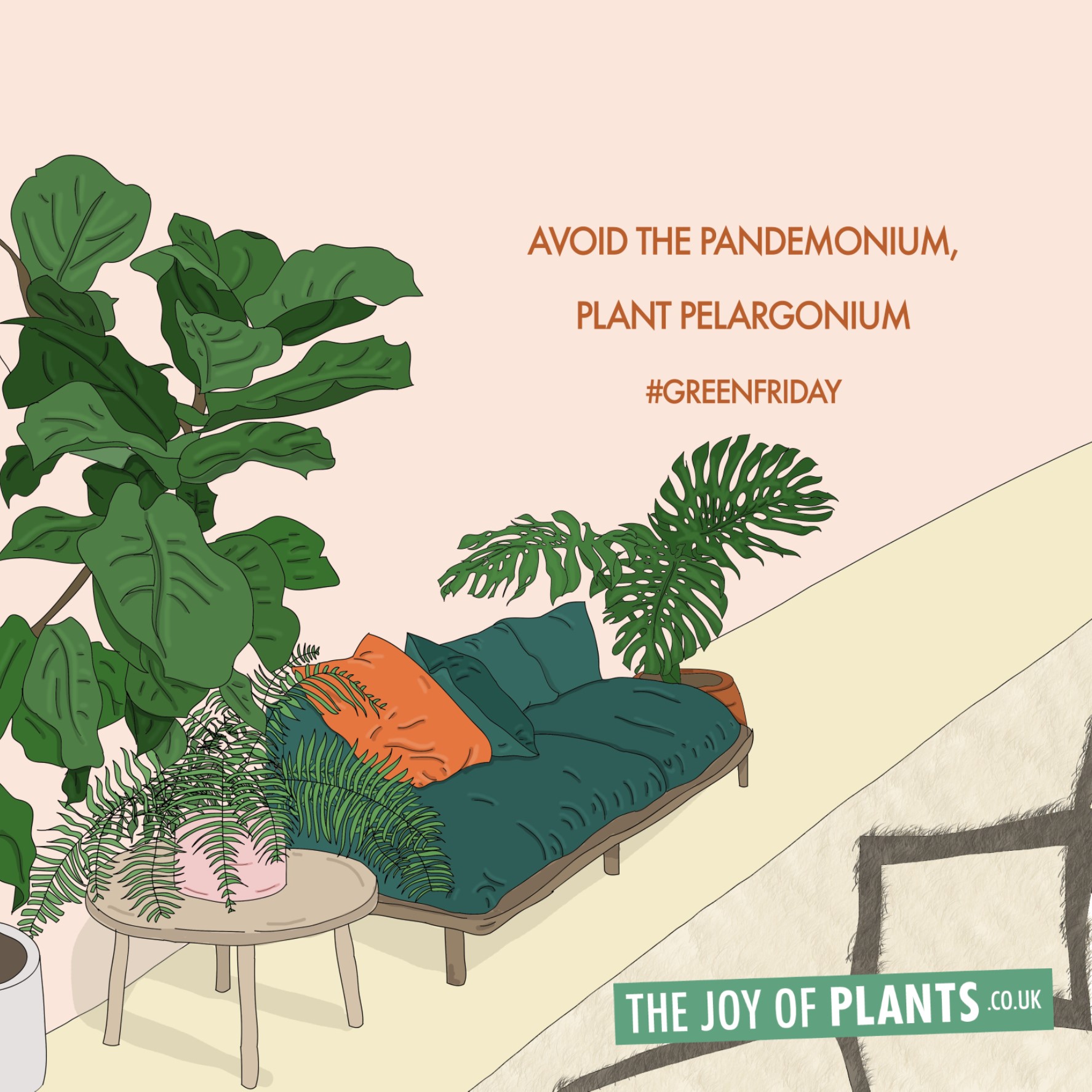 About Recipes For Self Love
Alison Rachel artist and illustrator behind popular zine Recipes for Self Love.
With a background in brand strategy, Alison left the advertising world in 2016 to pursue a more stimulating occupation as a freelancer. In October 2016, she created a zine titled Recipes for Self Love to accumulate and document methods and practices women make use of to stay feeling good in a world that seems intent on making them feel bad.
The zine was made up of contributions from various kinds of women on the topic of practicing self-love and was a huge success. The resulting Instagram account has grown considerably since its inception in February 2017, with its original content and illustrations exploring themes such as intersectional feminism, body positivity, self-love and social justice.
Alison, who has always dabbled in the creative arts including printmaking, painting, illustration and embroidery art began experimenting with graphic art and digital illustration after attending a brief desktop publishing course in early 2017. She has since developed a unique style that resonates with audiences and is recognisable in the virtual world.