Time to reflect
After an eventful summer, September is the month when many people start to spend more time indoors again.
You see nature gradually changing colour, the sense of a new season grows. September is a month of contrasts: on one hand, everyday business resumes after the summer, whilst on the other hand it's also a time to withdraw and literally go back inside and reflect on the last quarter of the year.
---
Serenity in style
The end of summer offer longer evenings with more scope for reading, drawing, imagination and other forms of expression. The natural balance between dark and light also has an affect on our moods with 21 September being the pinnacle of this switch. Green and flowering plants like Columnea and Cissus will reinforce the sense of a big change of season. They allow the light through but mute the stimuli from outdoors. They create beautiful shadows in the last sunlight of the day and the first lamp light of the evening, and create a gentle, calming mood with their tranquil, tumbling shapes.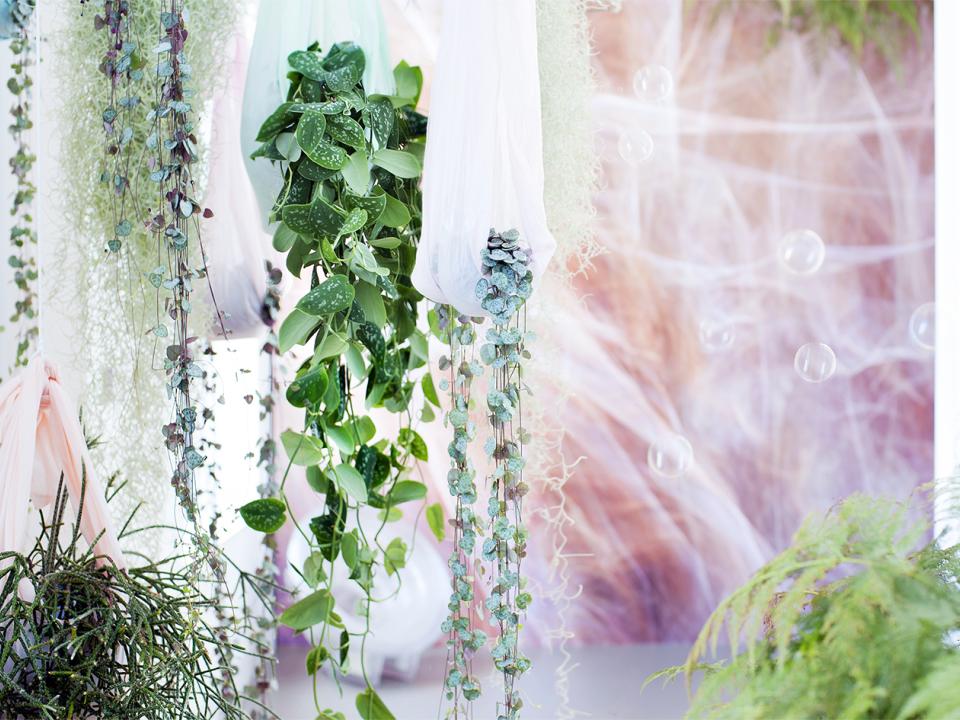 Brighten the darker days in style
A relaxing atmosphere is strengthened by hanging plants up like Rhipsalis, Ceropegia and Tradescantia in pastel-coloured knotted cloth and light pots. This enables them to extend and allowing the leaves' various shades of grey and green to create fantastical veils. Just what you need for heading into the darker days in a cheerful mood.