People have gathered around bonfires for hundreds of years. These fires are often used for celebration, whether that's Easter, Guy Fawkes, or burning the Christmas tree at the end of the year. A fire burns the past away and celebrates rebirth and possibilities for the future, just like the phoenix and the flames. If you have space in your back garden, you can create your own bonfire, or set up a fire pit, and enjoy the outdoors on a dry and crisp winter evening. Follow these steps for a special, safe gathering around the fire:
Step 1
Take a look at your outdoor space and decide where to build your bonfire or place your woodburner. Tidy up your surroundings with pretty flowering winter plants such as the hellebore, or Christmas rose. One gardening tip is to place your plants in a mobile planter, so you can easily bring the plants up to the house when you are hosting a gathering, and then move them to a different place after the bonfire.
Step 2
Once the plants are in place, it's time to set up your brazier. Arrange the seating in such a way that you can maintain the distance between guests and also make sure that the heat will be well distributed amongst them. If you want a way to softly encourage guests to keep apart, you can fill the distance between them with seasonal miniature spruce trees. Set out a few rugs, and you have a safe and cosy place for your bonfire.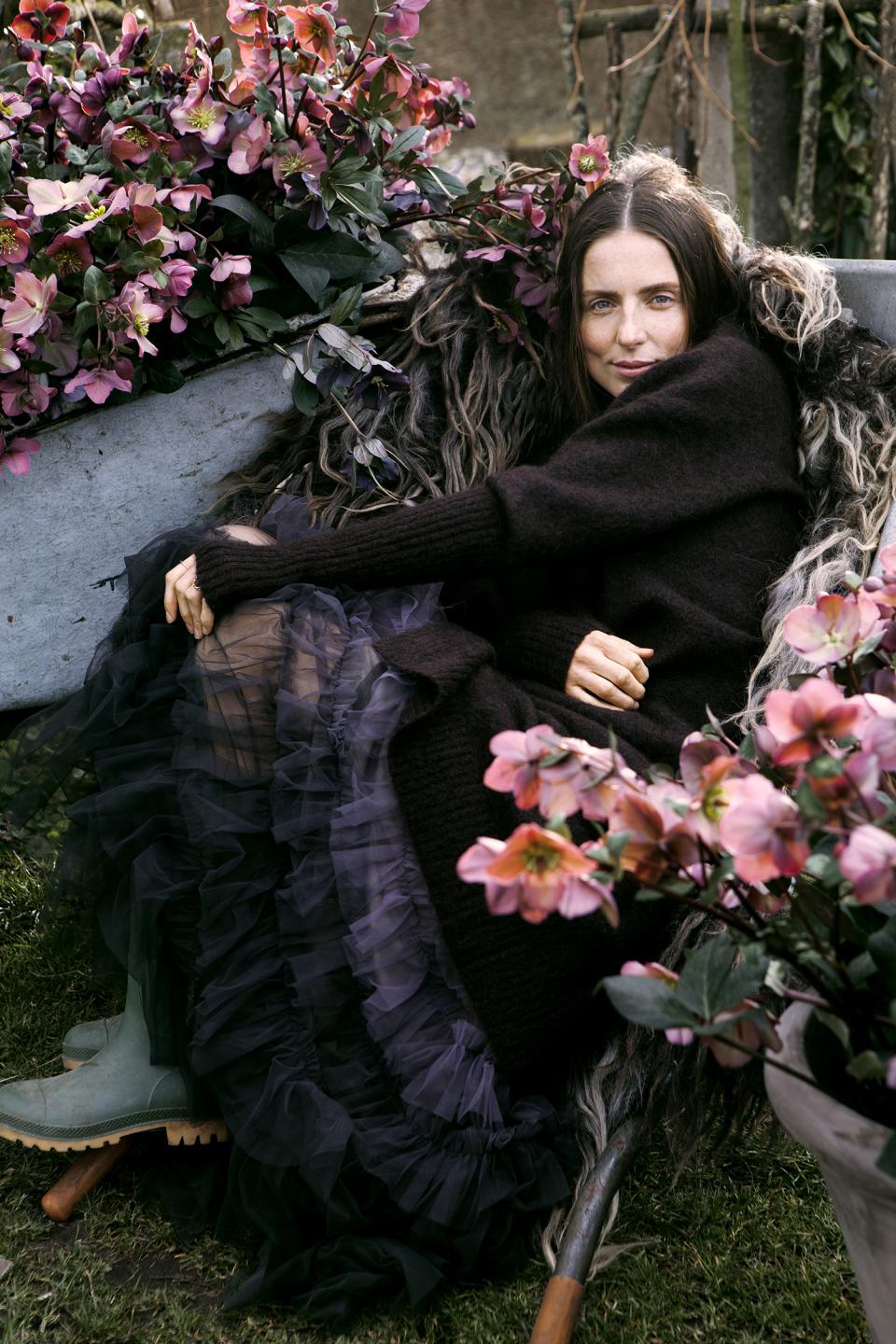 Step 3
Hang lights in trees or shrubs and if you have time, then craft these botanical tea lights out of ice for a magical winter affair. Set up some speakers for some rich, warm music, and you're ready to welcome your friends.
Step 4
Set out the snacks — marshmallows are a good idea — and drinks like hot chocolate, mulled wine, or fresh ginger tea. If you sit still outside you get cold sooner, it's best to dress warmly and possibly bring an extra sweater or scarf. Enjoy!
* For the environment it matters what you burn and neighbors can also suffer from the smoke from your bonfire. You can limit the damaging effects of a bonfire with a few simple measures, which you can read about it in this Environmental Protection booklet.
MORE WINTER INSPIRATION
Curious for even more inspiration to enjoy the outdoors? Take a look at how to create a colourful winter garden , enjoy the most beautiful winter accessories or be inspired by our winter file . What does your winter garden, terrace or balcony look like? Share it with us via Instagram or Facebook using the hashtag #thejoyofplants.