Flame-red plants for early autumn
Fill your garden with flowers, berries and leaves in warm shades
The crossover period between summer and autumn, sometimes called an Indian summer, is characterised by still-warm days and red-gold leaves on trees. It's not always sunny in September, but but when it does stay warm right until the end of summer, the effect in nature is quite magical. It's fun to head outside and watch the show that nature is putting on in our garden, terrace or balcony. In the evening, we stay warm with a burning fire pit or under a cosy blanket. Make the most of that precious end-of-summer atmosphere with our three planting ideas for gardens filled with the warm tones of early autumn.
Tone-on-tone planting
Add some French style to your garden by matching the colours of your garden plants. Add depth and interest by combining plants of different heights, widths, and create texture by juxtaposing leaves and flowers of the same colour together. We put together a beautiful mix of coneflower, beautiful gaura, ling heather, hardy garden mums and ornamental cabbage.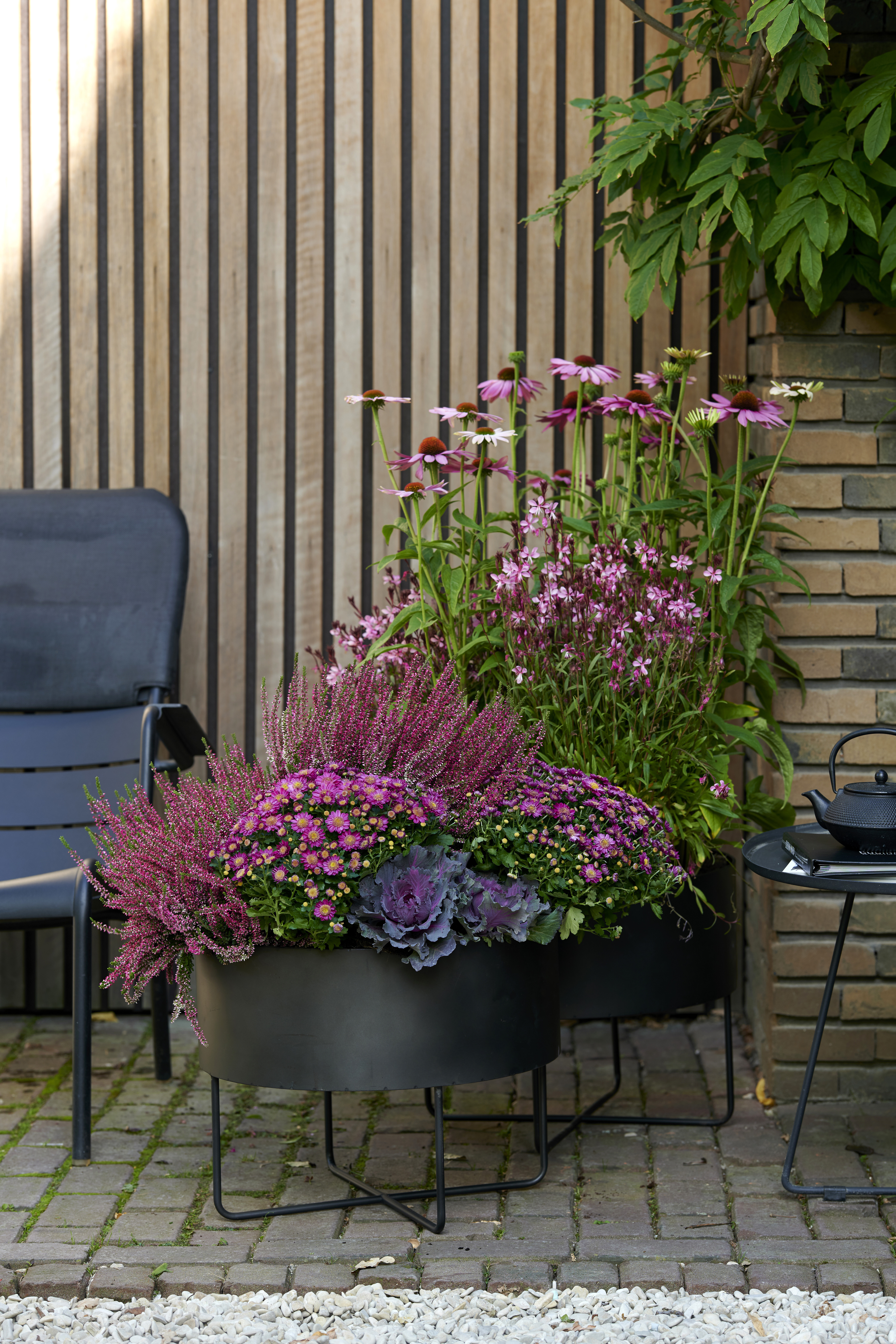 Colours ablaze
If you're after a statement in your end-of-summer garden, then think red. A bright, firey palette of sage, burning bush, checkerberry and lobelia brings a new wave of colour and dynamism to beds of faded sumer flowers. Add a bonfire or firepit, and you'll will be toasty and warm when evening falls.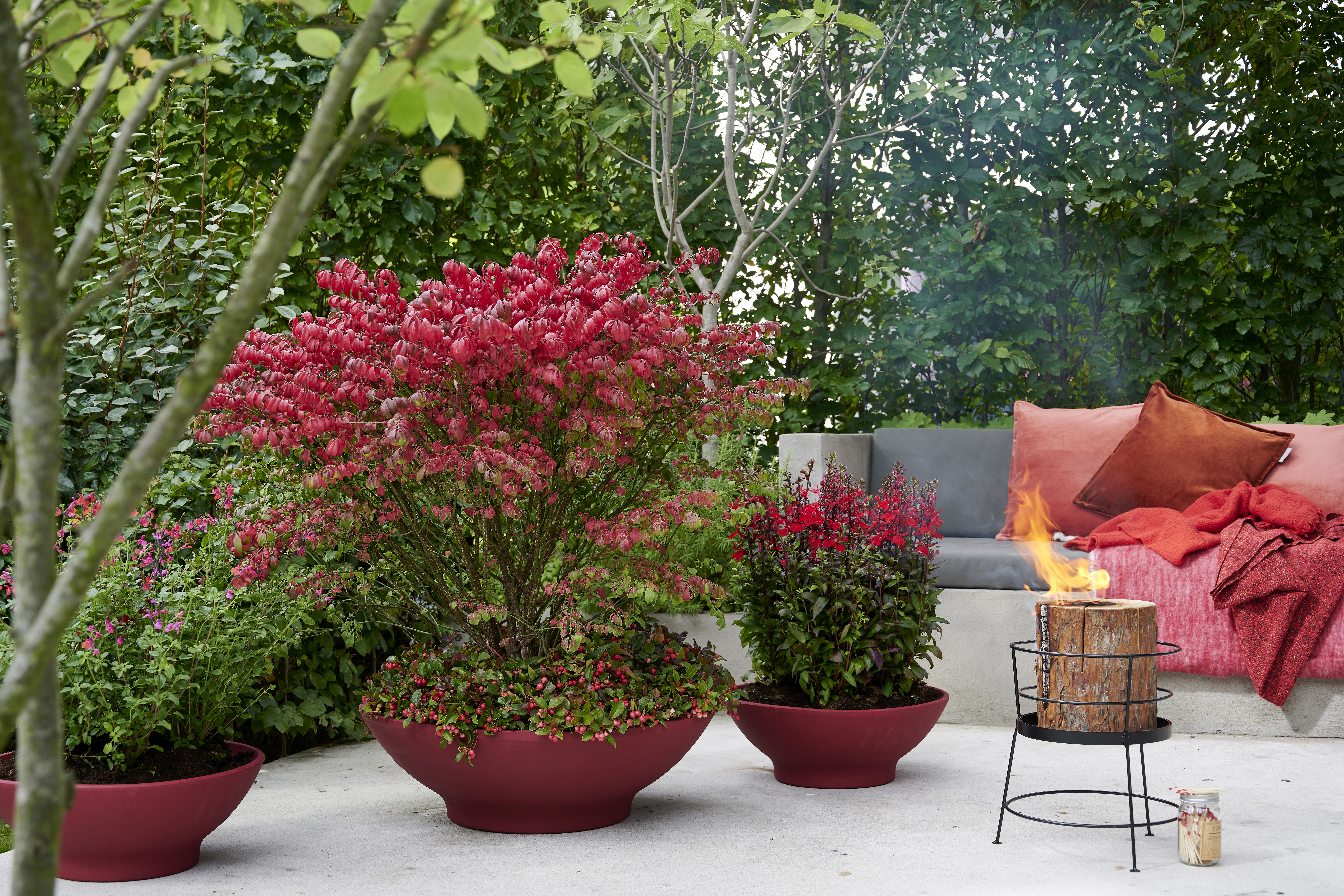 Bet on berries
They're nice for you to look at, and good for birds to eat: make space for plants with berries in the garden. We chose this colorful combination of firethorn, purple beautyberry, Japanese crabapple and prickly heath. As well as gorgeous pearlescent berries, the latter plant also boasts beautiful evergreen leaves.

What does your September garden, terrace or balcony look like? Share your photo with #thejoyofplants and you might see it on our Instagram.