What you need:
A nice big Azalea

A half tempex (= polystyrene foam) bowl with a diameter of 40 cm

3 smaller spheres with a diameter of 8 cm

Paint in various colours (exterior wall paint gives good coverage!)

Plastic glue

Brushes, scissors, sticks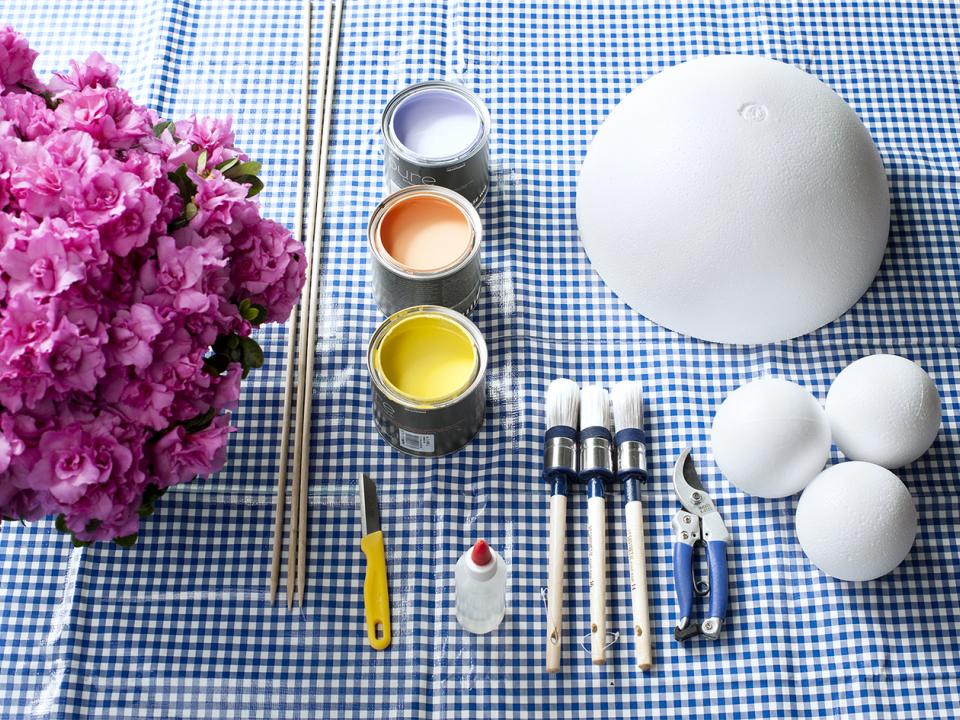 How to make it
Step 1:
Paint the inside and outside of the large bowl. Keep the places where the smaller spheres will be stuck on clear in order to give more grip when gluing. Paint the spheres in a different colour. That's easiest if you place them on sticks in order to be able to reach every bit. Leave to dry thoroughly.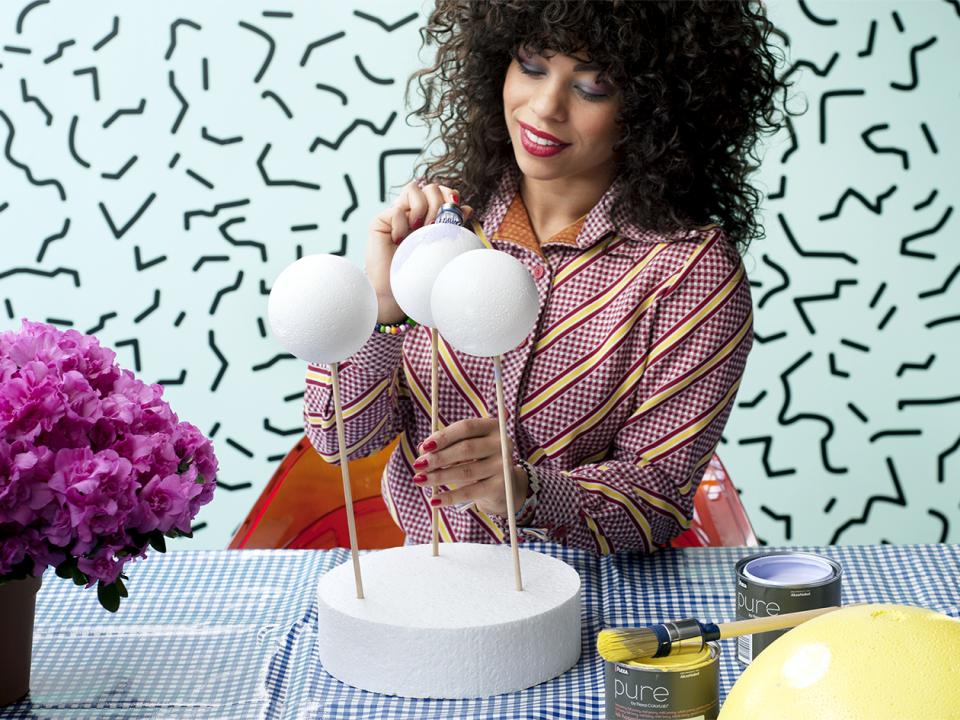 Step 2:
Cut a piece off the top of the small spheres so that you have a larger surface for the glue. For extra reinforcement you can insert a stick through the small spheres. Do make sure that it doesn't go through the inner skin of the bowl in order to avoid any leaks. Use the glue to stick the three small spheres under the bowl as feet.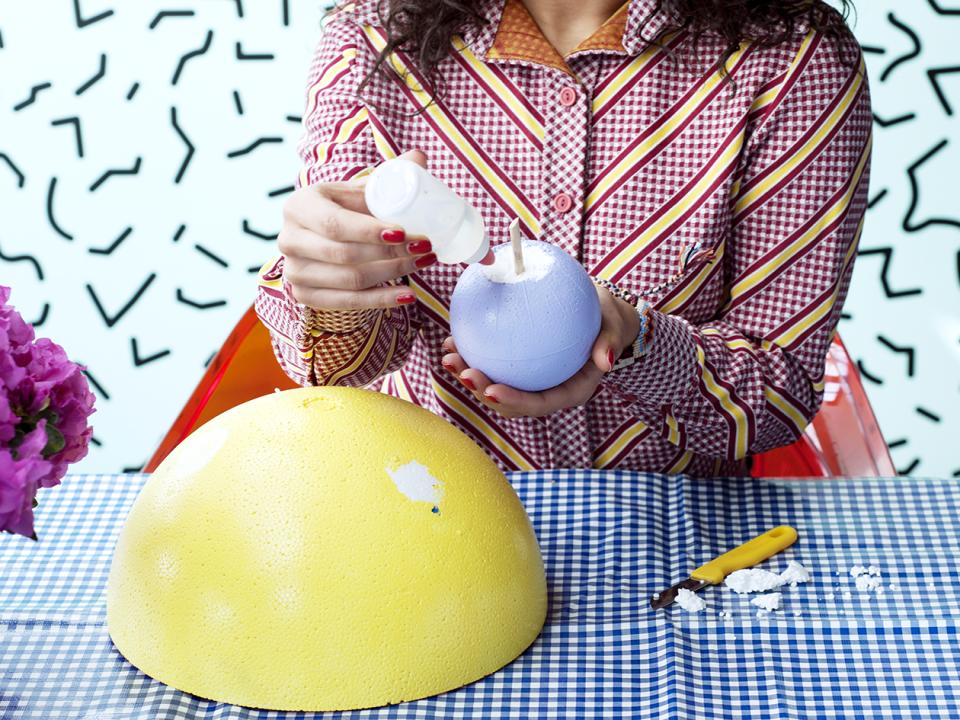 Step 3:
Place your Azalea loose in the bowl. The plant flowers so profusely that the inside of the bowl will be barely visible, and it means you can lift it out easily for a soak.