A dreamcatcher ensures that drift off to the right dream and helps ward off nightmares - and this stylish specimen ensures you'll be even happier in the morning. Open your eyes to be greeted by this fantastic, hard-working, beautifully scented work of art over your bed. 
Required for the plant dreamcatcher
Fabric
Wool
Embroidery hoop
Wooden beads
String
Piece of copper tubing
Copper wire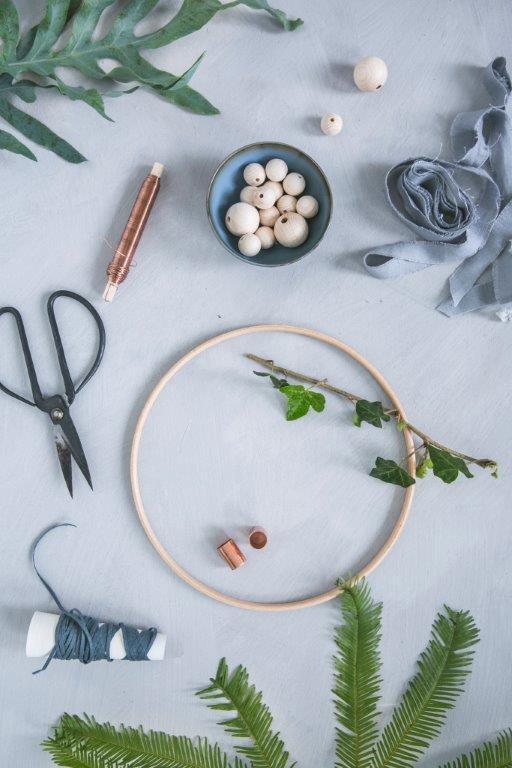 ---
How to make it
Step 1: Cut the fabric into strips. We've used strips that are 140cm long and 2cm wide.
Step 2: Fray the strips a little so they look a bit more aged.
Step 3: Tie them onto the embroidery hoop.
Step 4: Trim them neatly at the bottom.
Step 5: Drape strands of wool over the fabric for decoration and trim them neatly as well.
Step 6: Wind the string around the embroidery hoop in order to be able to hang the hoop up.
Step 7: Hang the beads and the piece of copper tubing on the string.
Step 8: Arrange the leaves on the embroidery hoop and secure them with copper wire.
And now get to sleep in order to test whether it's working! Sweet dreams!