Around the botanical world: Asia
Prepare for an explosion of all the senses
During our journey around the botanical world we're visiting six continents in our quest for botanical inspiration. The most remarkable plant stories, the loveliest flower vases, the best ways to incorporate plants in dishes, fashion inspired by flora and home decor with flowers and plants/plants and flowers around the world. This time we're travelling to… Asia!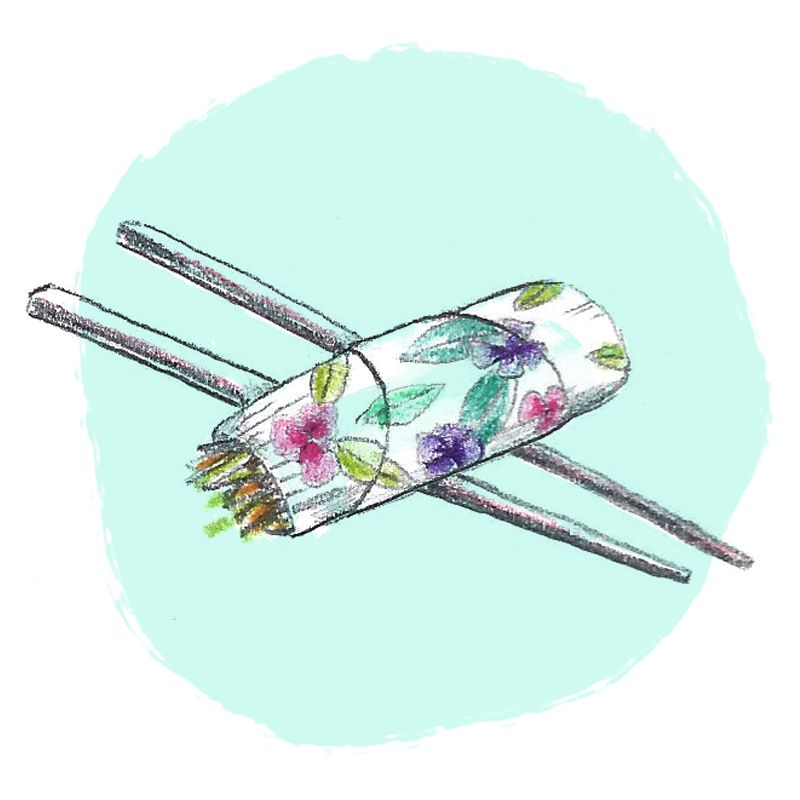 Welcome to Asia!
Asia. The world's largest continent. It's home to 61% of the planet's population. That probably explains why there's so much inspiration to be found there. Some countries in Asia have incredibly ancient civilisations, such as China, whilst others can claim with pride that they have never been subjugated, like Thailand. From the world's highest peaks in Nepal to the unique natural diversity on Borneo and from the hectic mass of humanity in India to the serene calm of Bhutan, this continent offers something for everyone. We picked up plenty of inspiration, with plants and flowers as our guiding theme. 
Be inspired
Take a look at how plants and flowers are used in Buddhist and Hindu offerings. Wrap yourself in centuries-old botanical traditions in the form of the loveliest flower kimonos. Learn the art of embracing flaws with the Kintsugi DIY, and finally we share a healthy snack with a summery twist: Vietnamese summer rolls with flowers. 
A world to discover
Have we stimulated your lust for travel? Great! During our journey around the botanical world we'll be visiting not just Asia but also Africa, North America, South America, Oceania and Europe. Grab your passport and an empty suitcase. By the end of this trip your suitcase will be filled with summer plant and flower inspiration!
Share the Asian influences
We've created a board on Pinterest bursting with Asian inspiration. If you've come across other suitable ideas, share them with us on Facebook, Twitter or Instagram!