Soft and succulent pillows
Home décor inspired by your favourite plants
The cactus might not sound like the obvious choice of plant when it comes to inspiring soft furnishing designs – but cacti and succulents take centre stage in this beautiful range of pillows by hip California-based brand, Plantillo.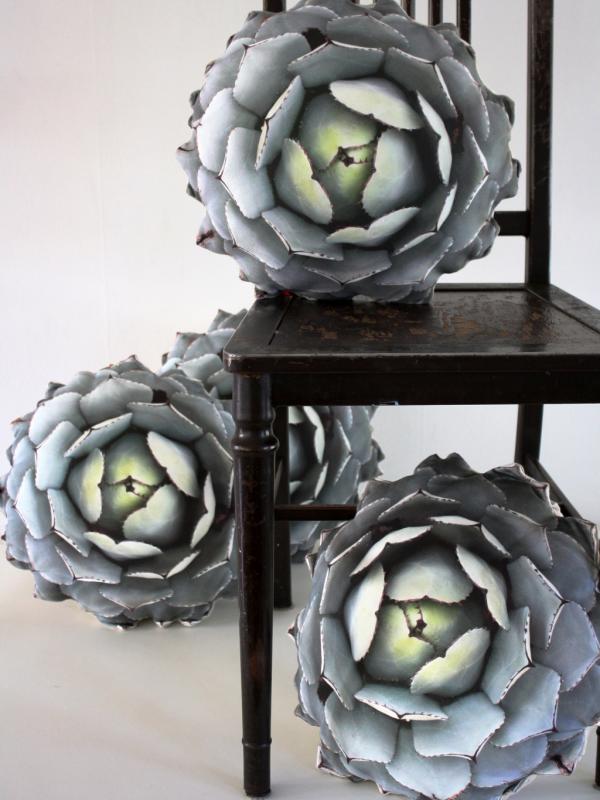 The design
In case you're wondering (given one of the designs has spines!), these are not three-dimensional pillows as your eyes might have you believe. Each pillow is made from a 2D photograph – taken by Plantillo creator, Sabine Herrmann – printed on cotton canvas, making them as comfortable as they are cool.
Backed with heavy linen and red decorative stitching, they look great on their own or clustered together – and provide the perfect complement to real succulent plants in the home.
The inspiration behind the pillows
Herrmann, who grew up in Southern Germany, lived in Italy, the UK and the Netherlands and is now based in California, says:
"I came up with the idea for Plantillo while walking through my neighborhood and surrounding hills in Berkeley, CA. I love to find interesting objects on my path, and I can't resist stuffing them into my pockets and taking photos."
She adds: "My ever-growing collection of leaves, bark, pods, flowers, and logs have inspired me to turn my found treasures into home décor. It brings me happiness to both preserve nature and bring it into your home."
Find out more about Plantillo
Take a look through our gallery below to see the range of designs, then head to Plantillo's website to learn more.