At The Joy Of Plants, we love nothing more than discovering plants that we couldn't have imagined in our wildest dreams. That's why we love Hortus Curious so much - it guides plant fans both casual and more serious on an accessible and interesting journey through the plant kingdom. The book is sorted into sections, which include topics such as plants behaving badly, greater good and x-rated, making it easy for readers to discover their new favourite green friend. Gorgeous illustrations make this book extremely attractive to flick through, and it works just as well as a coffee table tome as a very useful companion in the garden, or on your plant-related travels. 
We spoke to Mr Plant Geek to get the scoop on his book, why he wrote it and what his favourite plants are.
Tell us about your book and why our readers will love reading it!
My book is called Hortus Curious, and it has been designed so that anyone can pick it up and cultivate an interest in plants! I am by no means a botanist, I am purely a guy that loves plants. So it was a big journey for me to learn the botany side of it, but then translate that to my audience, and make it fun and super accessible. There are 40 separate plant profiles, so it's really easy to dip in and out of too!! 
What made you want to write this kind of book?
I have been talking about weird and wacky plants for years, and doing various presentations around the world, so the book has almost written itself over the years. Again, I was wanting to simplify the technical side of plants, and I do that with amusing descriptions, and a little smattering of pop culture here and there! 
What are you hoping to achieve by publishing this book?
The book is designed to be fun and frivolous, yet informative. So I'm hoping readers will pick it up and be fascinated by plants in exactly the same way I am. They will certainly discover new plants, they will also be amazed by plants they thought they already knew, and some readers might be intrigued to discover what plants are behind the products we use day to day...
Did you discover any new plants while writing it?
I am discovering new plants every day, many times a day in fact. I don't think I'll ever know enough! Some of the highlights would be discovering exactly how trigger plant works, as they aim to flick insects around, dowsing them in pollen as they go. Or when I started to research the smallest flowering plant in the world, Wolffia globosa, I discovered that a type of it had actually been found in the UK once too, so that was a nice surprise!
Which plant included in the book is your personal favourite?
It is impossible to choose my favourite plant, it changes every day! I'm particularly fond of the alien plant, Calceolaria uniflora, because it has a great story behind how it looks the way it does. But, of course, the page is made complete by the amazing illustration by Aaron Apsley!
How do you think that plants can help you to discover yourself?
I think by indulging in my book, and learning more about plants, you can realise how we are part of nature, and how important that is. You can really be in the moment, realising how incredible plants really are.
What's the most mind-boggling plant in your book and why?
Most of the plants have mind-boggling attributes, to be honest! However, I think some of the most complex mechanisms are with plants such as Rafflesia, which flower for a limited period and have designed themselves to basically look like dead animals. Pollination needs to take place in a very small window of time and once the seeds set, they need to find their way near to the particular rainforest vine that this plant grows inside, since it's a parasite. It's all very precarious, but somehow the plant gets the job done!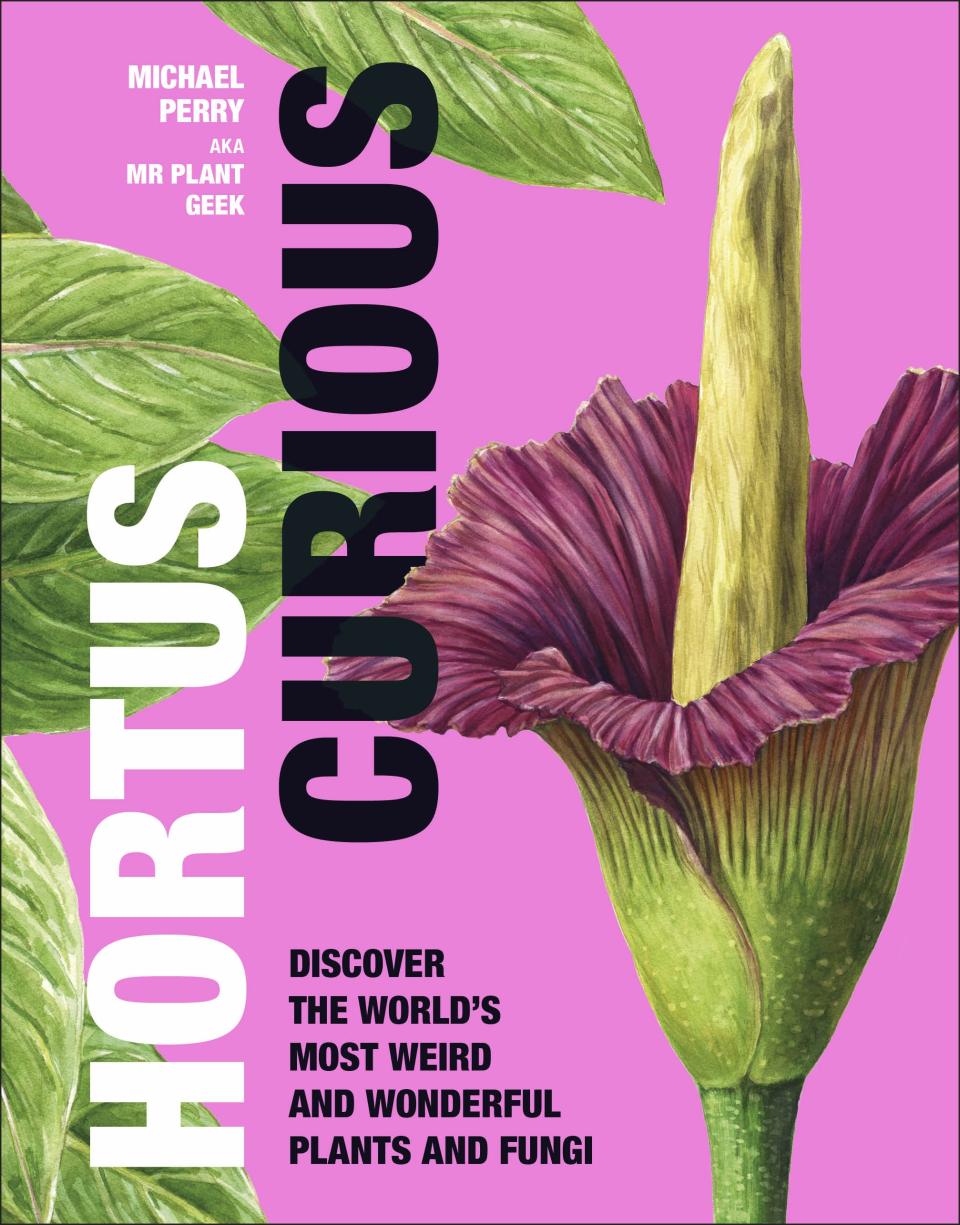 Copyright: Penguin Random House/Mr Plant Geek