Pteris ensiformis Evergreen
Green bruiser
Pteris ensiformis Evergreen is truly tenacious. With its year-round green leaves it can provide a small apartment with healthy air all on its own.
Shapes and colours
What's nice about Pteris ensiformis Evergreen is that it always offers a green display. What's also eye-catching is its messy hairstyle: a sprig here, a leaf there. But while it may look a bit untidy, it keeps it surroundings clean.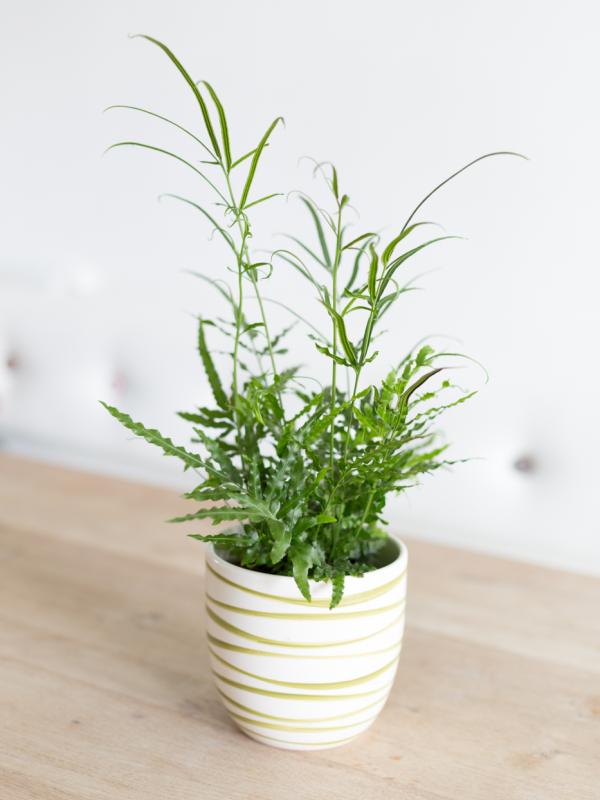 Symbolism
Pteris ensiformis Evergreen releases a lot of moisture, which means you'll have less trouble with dry eyes, headaches and dry skin. Research has shown that this plant can keep a space of a remarkable 30 square metres clean singlehandedly. That makes it the ideal candidate for the office, the home or anywhere else!
Origin
This plant comes from a large family of tropical ferns that mainly occur in the South America. It can easily grow to be a metre tall there, but is unlikely to reach those heady heights in the home.