Plant pots for body positivity
Give your houseplants a unique container
Boobs are a natural part of our bodies, they come in all shapes and sizes — just like plants really. No wonder they make a perfect pairing. To celebrate the diversity of women's bodies and increase body positivity, artists Emma Low and Anne-Fleur Kan have created a cheeky collection of bare-breasted plant pots.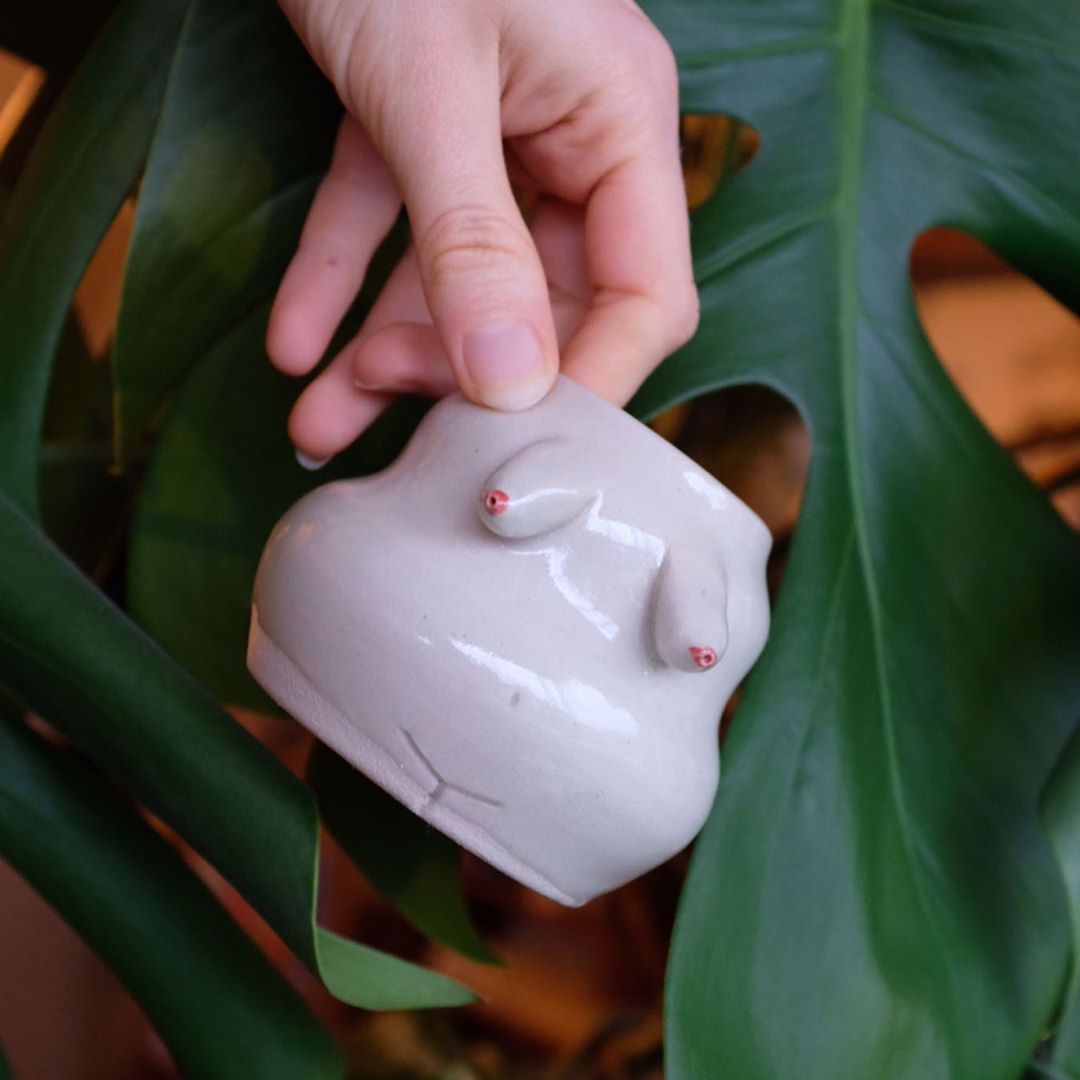 @florainthegarden
These full-breasted pots celebrate a realistic view of women's bodies. Nestled amongst your other ceramic and woven plant pots, a naked plant pot adds to the inclusive style of your home.

"The ceramics inspired by women have helped me to think more positively about my own body," explains Anne-Fleur. For Emma it all started with a breast plant pot she had made herself which she gave to her boyfriend as a gift. The piece was an instant hit, and Pot Yer Tits Away Luv was born soon afterwards.
Anne-Fleur and Emma share pots in all shapes and sizes on their Instagram accounts. Emma also offers the option of having a pot personalised to your own body. Find out here exactly how that works.
Are you up for it?