SAGE IN YOUR BORDERS AND ON YOUR TABLE
Plant sage in a border and it will make a lush and dreamy path. Plant it in a small plant pot on the garden table as a centrepiece and it will bring visits from friendly butterflies and buzzing bees to your party. Small or large, its cheerful influence on the garden is contagious.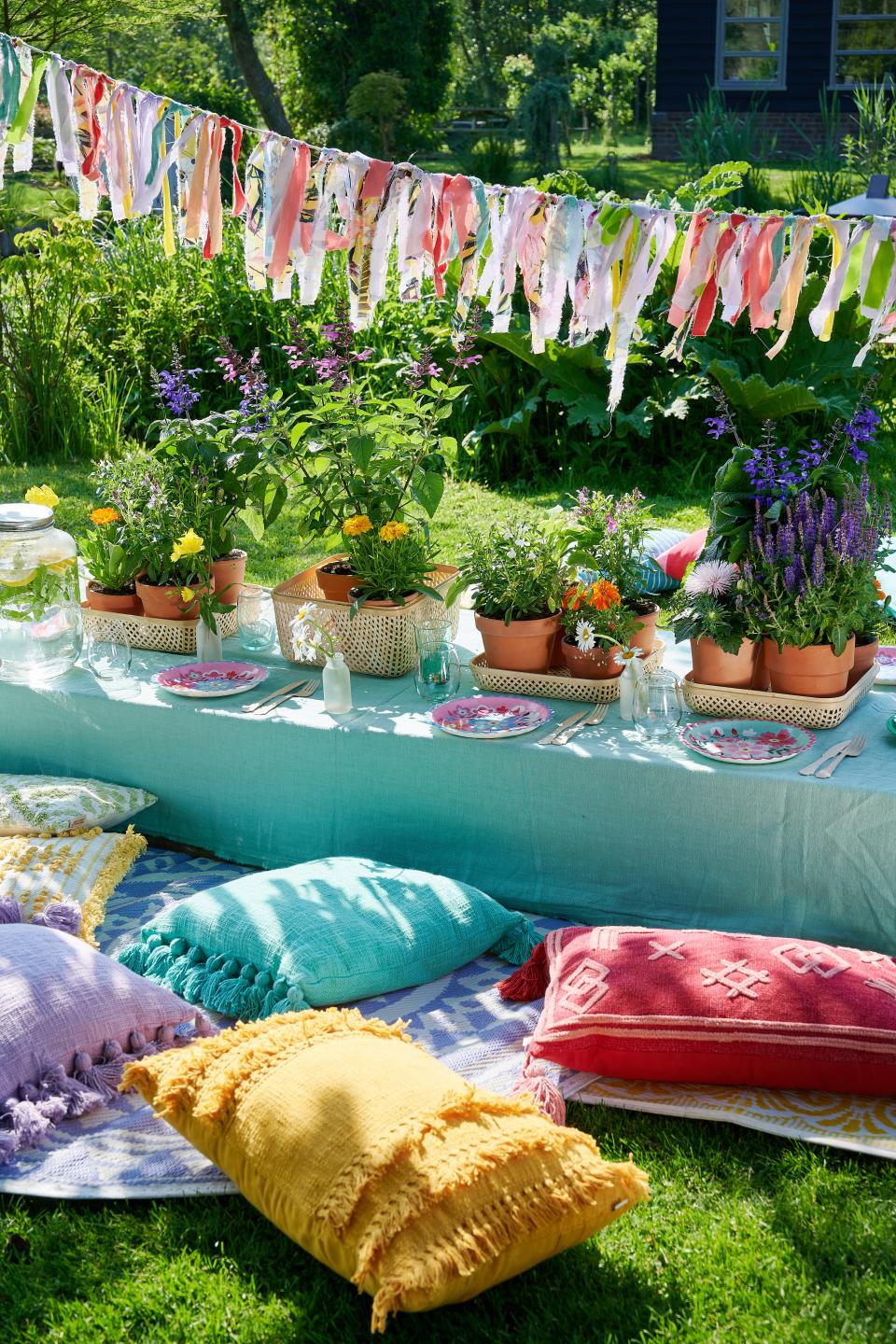 What's in a name?
Sage's official name is Salvia nemerosa. Salvia comes from the Latin 'Salvere' which means something like 'to heal' and 'to save'. The suffix nemerosa is a contraction of nemus (forest) and amorosa (loving) and refers to the plant's preference for being near trees, shrubs and orchards. 
A BRIGHTLY COLOURED HOME
Want to transform your home and garden into a cheerful, colourful place to be? Check out the Bright & Breezy style trend and get cracking. Be inspired by the season with all its delicious food and fun DIYs. Need more inspiration? Follow us on Facebook, Pinterest and Instagram and share your plant inspiration with the hashtag #thejoyofplants.