Instagrammer Focus: Haarkon
Greenhouse Explorers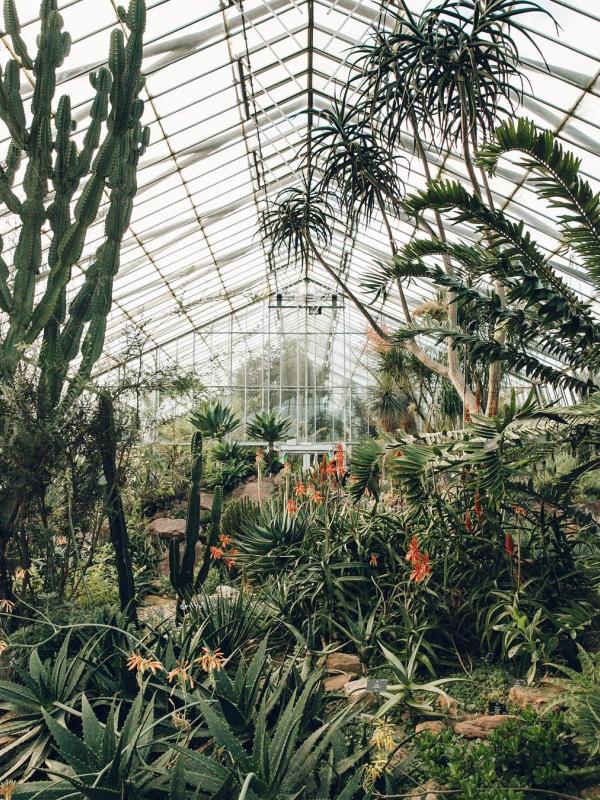 Haarkon

You can't help but breathe a slow, calm breath of air when you come across the beautiful serenity that is Haarkon's Instagram feed.

Created by photographers India and Magnus, Haarkon is part travel diary, documenting their visits to inspired greenhouses across the country, and part glimpse into their beautiful, plant-laden home in Sheffield.

In fact, Haarkon are so fascinated by the botanical world, they initiated the #HaarkonGreenHouseTour - a far and wide search for indoor botanical spaces.
As they eloquently describe on their blog, they believe in "allotment-mentality; that is making something with what you have and taking nature as it comes, understanding that it has a masterplan and that it can't always be neat and tidy."
We had the chance to speak to India and Magnus and delve into their plant-filled world.
What's the inspiration behind Haarkon?
We have always photographed the places that we've visited for ourselves and decided to make our website so that we could share our travels with others. We work all over the place providing photography and art direction and have a soft spot for plants which often becomes our motivation for visiting a certain place.
Haarkon

What's your favourite plant in your home?
There are many favourites and all for different reasons but we love our Schefflera - it has grown straight up to the ceiling with a single stem and we love the leaf shape. It did require a haircut when it reached the ceiling so we chopped about a third off its height and rooted the top to start a new plant - the original is almost at the ceiling again!
You surround yourself with plants – what is it about them that you like the most?
Each plant has its own characteristics and they constantly surprise us by how they react and tell us what they need. We like the aesthetic of foliage because it varies from plant to plant and that they bring an element of life to our home without needing too much looking-after.
Where do you find inspiration for your interiors from?
Clean lines and 'white space' make us happy; we don't like to have pictures on the wall because that emptiness gives the light somewhere to go, and straight lines are always easier to work with than curves! Japanese interiors have always appealed to us because they seem to value natural materials and utilise a space to its full potential - for example eating in the same room as sleeping with an adjustment of the layout to make that transition. We have visited Erno Goldfinger's house (2 Willow Road) many times in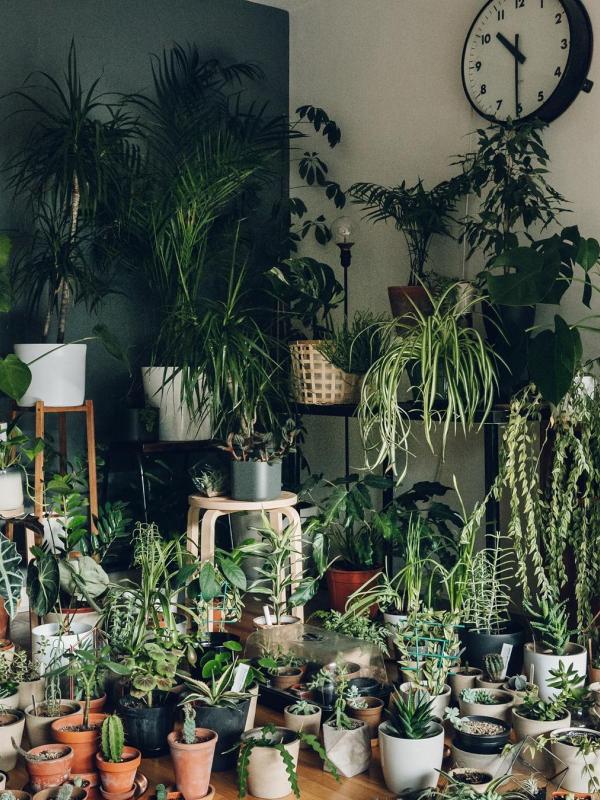 Haarkon

the past because we love his ideas and the way he worked with levels and really thought about how we live in a space.
Do you have any top tips for people who don't have any houseplants but want to start adding greenery to their home?
Do a bit of research. Get to know the conditions in your home; where the sun is throughout the day and areas that might be colder or dryer than others. Every plant is different and every home is too but the chances are that there'll be something that will thrive in your home environment without too much attention.
Any trends you've noticed recently in houseplants?
Now that people have their plants we think the fun is to multiply them by propagating and sharing with friends - a plant swap can be a great way to spread the love with others and it's really rewarding to see them grow.
Make sure to follow Haarkon on Instagram and check out their blog for a botanical inspiration.