Water
Showers, baths and running hot water make bathrooms a naturally humid environment so look for plants that need these conditions to thrive. Beware of some plants that tick the 'low light' box, such as succulents, but also need dry conditions so wouldn't necessarily be suitable for bathroom life.
Bathrooms tend to be smaller spaces with less space on the floor so think about plants that will fit onto a windowsill or shelf. Or, if your toiletries have claimed all the shelf-space, why not try hanging a plant from the ceiling or wall in a hanging planter?
Add some excitement with a carnivorous plant, they flourish in a humid climate! Be warned, these hungry plants need a good amount of light and bathrooms are often the most poorly lit rooms in the house - so make sure there is a good light source and it will keep your bathroom free of creepy crawlies!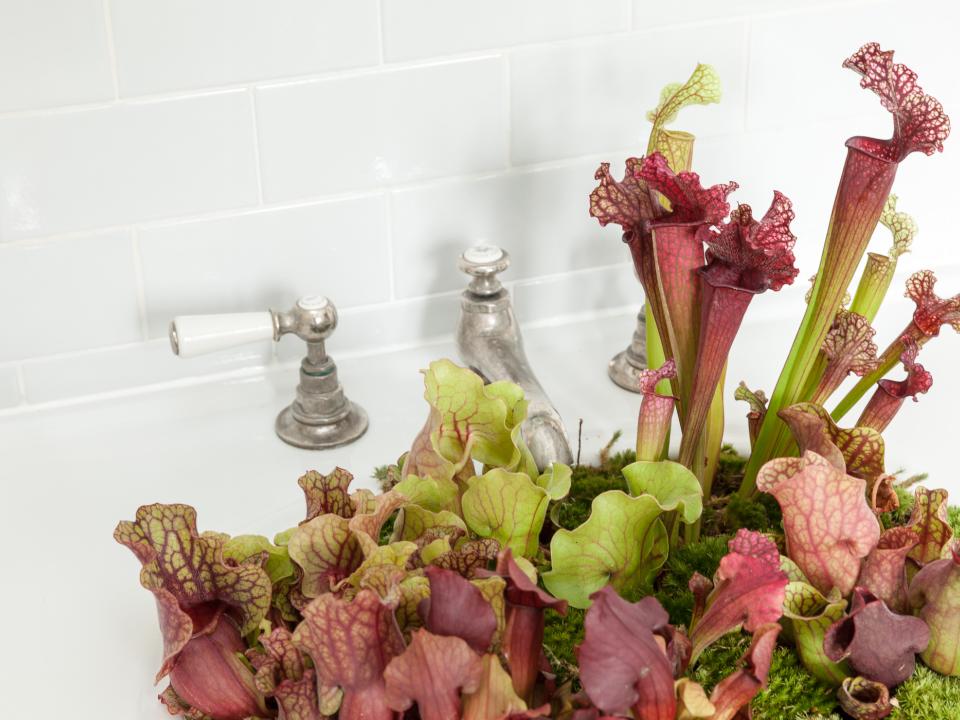 The best bathroom plants
Here are our top options for a botanical bathroom: