Erica Davies' top 10 interior plant styling tips
Interior plant styling tips by Erica Davies
Last week, west elm's Tottenham Court Road store turned gloriously green for our plant styling pop-up event as part of The Fitzrovia Festival of Furniture. Plant enthusiast and style blogger Erica Davies of The Edited, was on hand to offer her own interior plant styling tips to shoppers who took advantage of west elm's popular personal shopping service.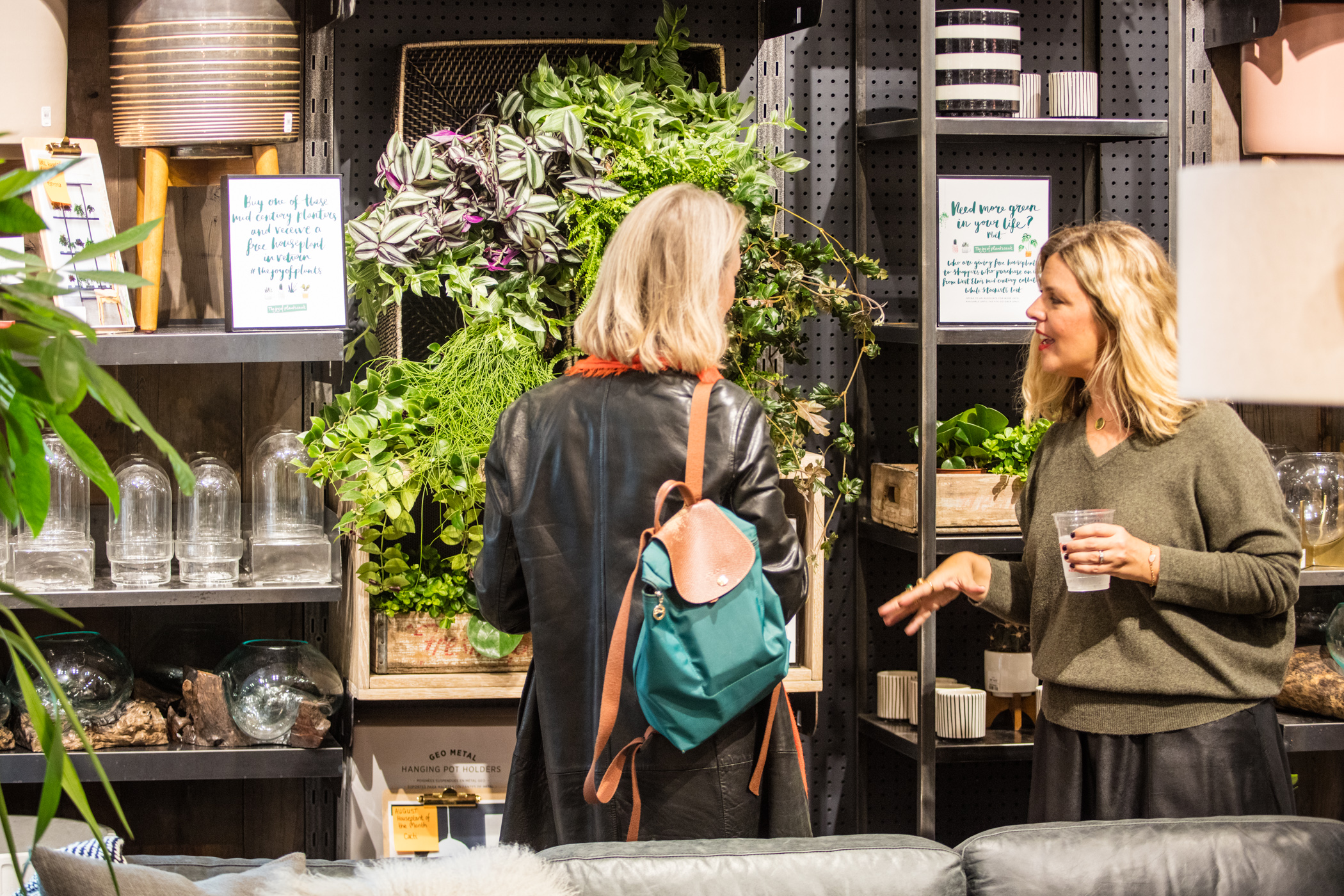 Talking at the recent Pesonal Plant Styling pop-up event, Erica said, "Whether your home is minimal and clean or eclectic and busy, plants do so much to soften and add texture to a space. But there's such a range of houseplants out there that I can really see the personal plant shopper becoming a new trend!"
If you couldn't make it down to west elm last week to experience one to one personal plant styling advice with Erica - don't worry! We can exclusively reveal her top 10 essential tips for effortless plant styling at home:
Erica Davies' Essential Plant Styling Tips
1: Plants soften contemporary spaces by bringing texture and colour inside. Think about them as you would a piece of art or an ornament, lifting and adding an extra dimension to the space.
2: Think about your space. A huge Ficus Lyrata might not work in your open-plan kitchen diner, but grouping a mixed collection of Peperomia together will. A simple terrarium on a coffee table will look stunning planted with Cacti too (and are very low maintenance).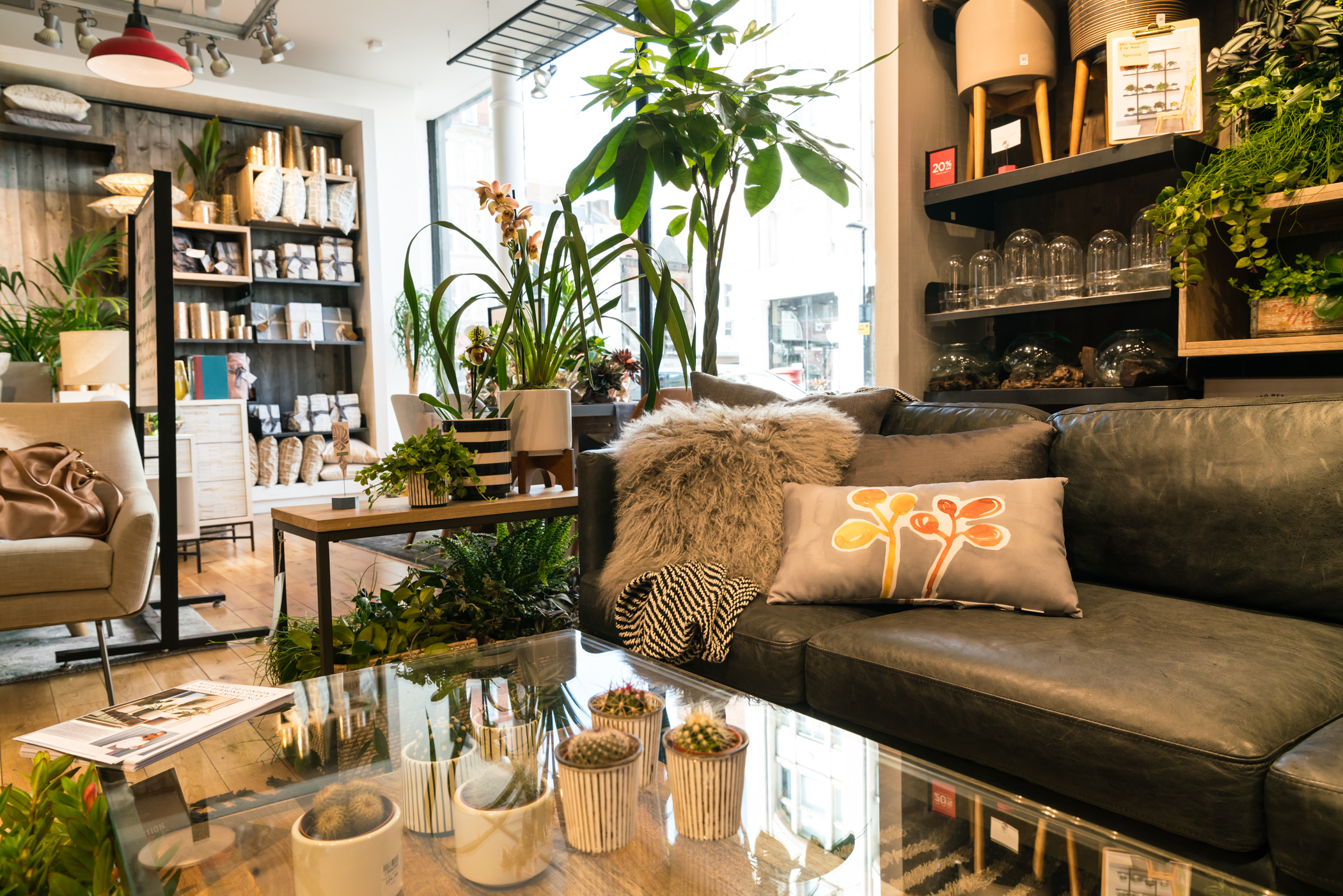 3: Plant stands are a great way to add multiple specimens without taking up too much floor space. As do hanging plants – macramé planters with a trailing variety inside are very cool again and take up very little space.  
4: Have fun with your planters – choosing the right style is just as important as finding the right plant for your space! I've found brass containers in reclamation yards that look great with a kentia palm potted inside it. 
5: Cement planters are the most on-trend way to show off your plants – west elm's cement bowls on wooden legs will make a statement with indoor trees like Polyscias and Pachira. But a good old terracotta plant pot will always look chic – it's like the classic LBD of pots.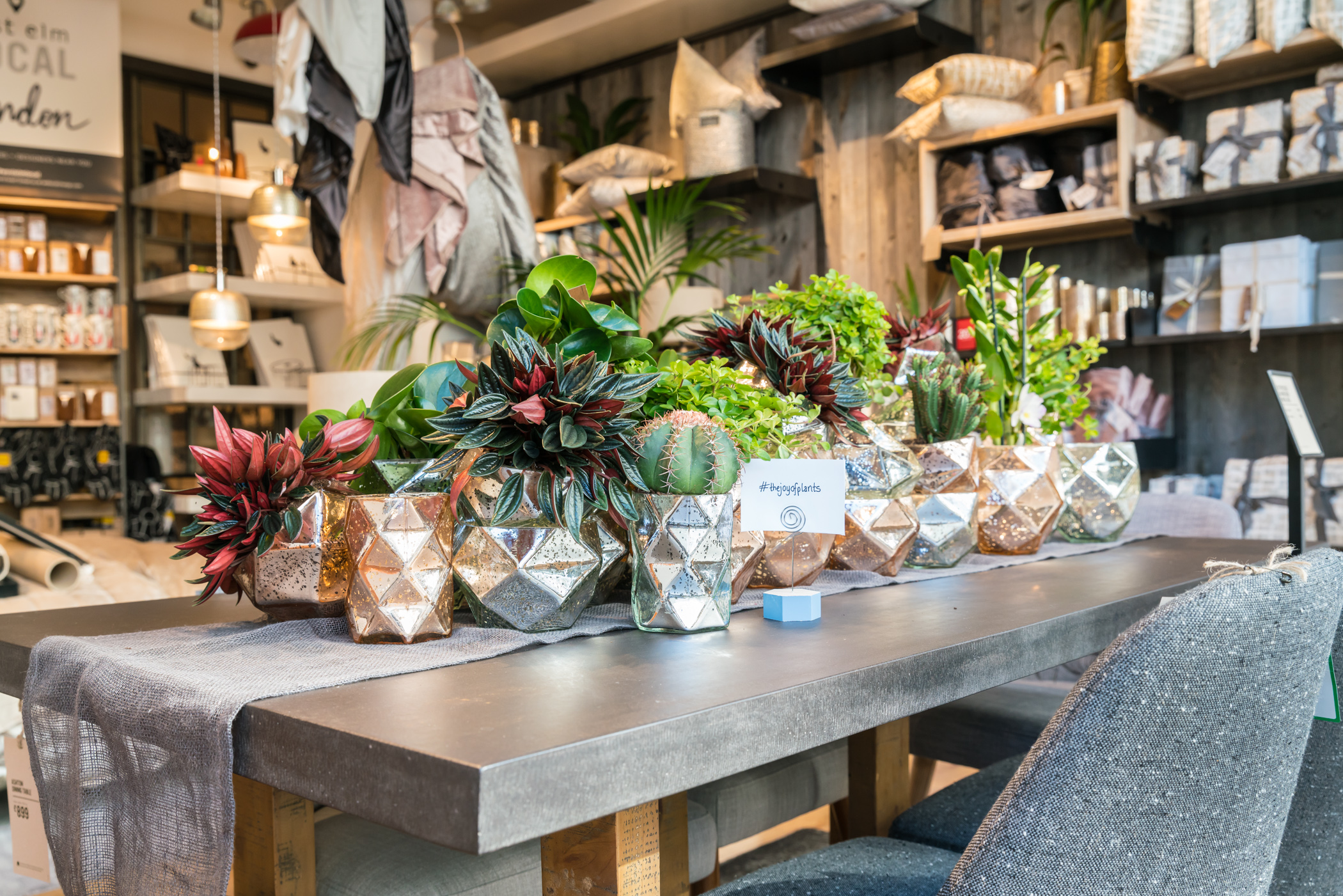 6: Take inspiration from your room colour in choosing the best pot for your plant. It's a real opportunity to pull a room scheme together and I think of them as I would a cushion, by mixing print and pattern together in similar tones or colours. 
7: Think outside the box when it comes to planting up. Junk shop teapots, old trunks and woven baskets all make brilliant homes for your plant.
8: When grouping together, always go for the rule of odd numbers – in threes or fives. It just works – and looks – better. Grouping gives a greater impact to the space.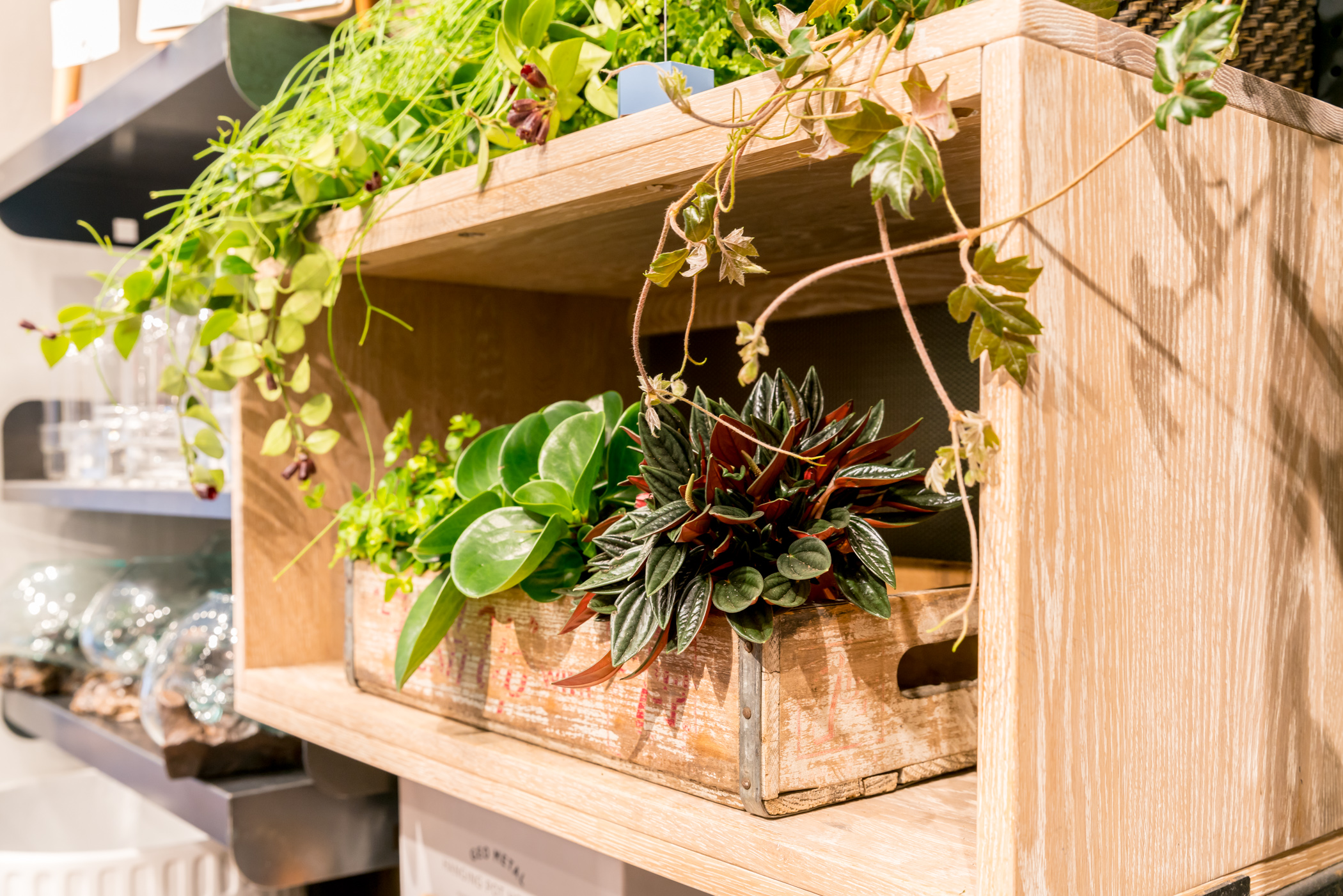 9:  For a minimal, uniform look pick the same variety of plant – for example Phalaenopsis. But if you want to group together along a mantelpiece, go for a mix of different heights and styles of plants – mixing up leafy with spikes and hanging plants.

Find out more about Erica on her blog, The Edited.

Competition
If you're inspired by west elm's new season collection and would like to have a chance of winning an incredible £250 gift voucher to spent at west elm, enter our competition. Terms and Conditions Apply.