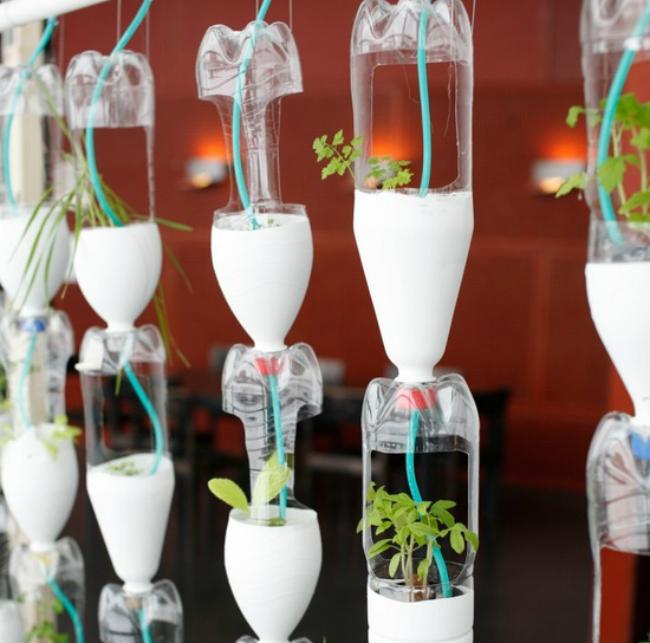 Green bottles
Another simple starter greenhouse idea – perfect for growing a single, shallow rooted plant – is to use plastic drinks bottles. All you need is two bottles, one slightly wider than the other. Cut the narrower bottle in half horizontally, using a sharp knife, and insert the top half, upside down, inside the bottom half. Use hot glue to keep it secure then fill with potting soil and plant your chosen plants. Now, cut the larger bottle in half in the same way and place the top half, over your plant as a lid. Alternatively, take your bottle greenhouse to the next level, and build something such as this hydroponic window farm!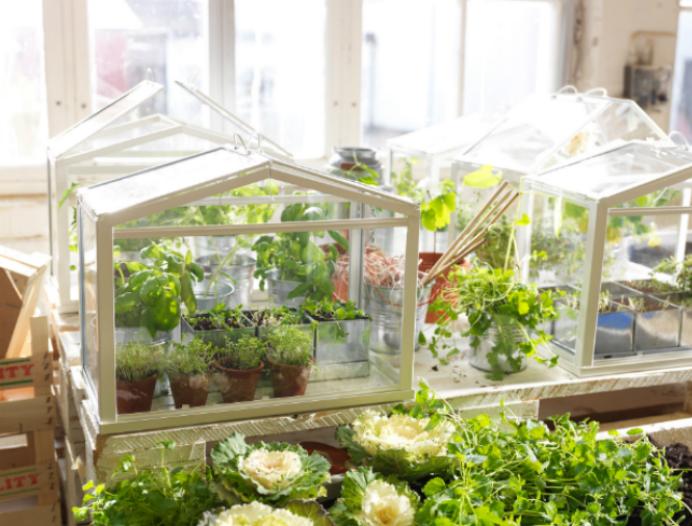 Let's get painting
If you're a DIY disaster area, this is the one for you! With no hammering and drilling involved, it couldn't be simpler – and still gets the job done. Purchase a mini greenhouse, like this cute one from Ikea, and paint it in a bright, bold colour to really make it your own. Easy!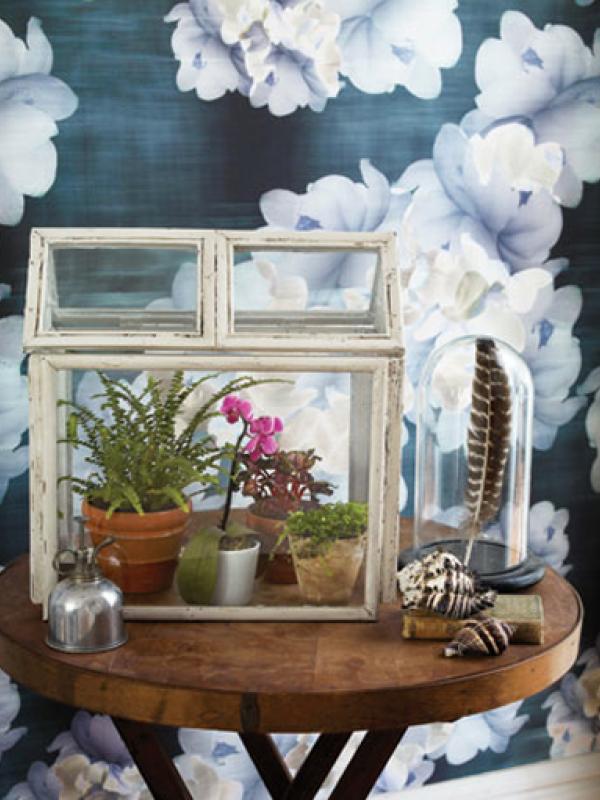 Frame it!
Old picture frames are perfect for recreating a miniature version of a traditional garden greenhouse. This one takes a bit more handiwork and a few tools – but is surprisingly simple.
If you don't have any old frames lying around the house, you can pick them up cheaply from charity shops (complete with tacky picture!). Then fix the sides together with wood glue, and you're away.