To be fair: if the doorbell goes and you haven't got around to putting festive wrapping on your presents, you really are too late. You'll have to rely on natural charm and a well-filled fridge to salvage the situation. But with half an hour or an hour to spare, you have plenty of time to make them really nice.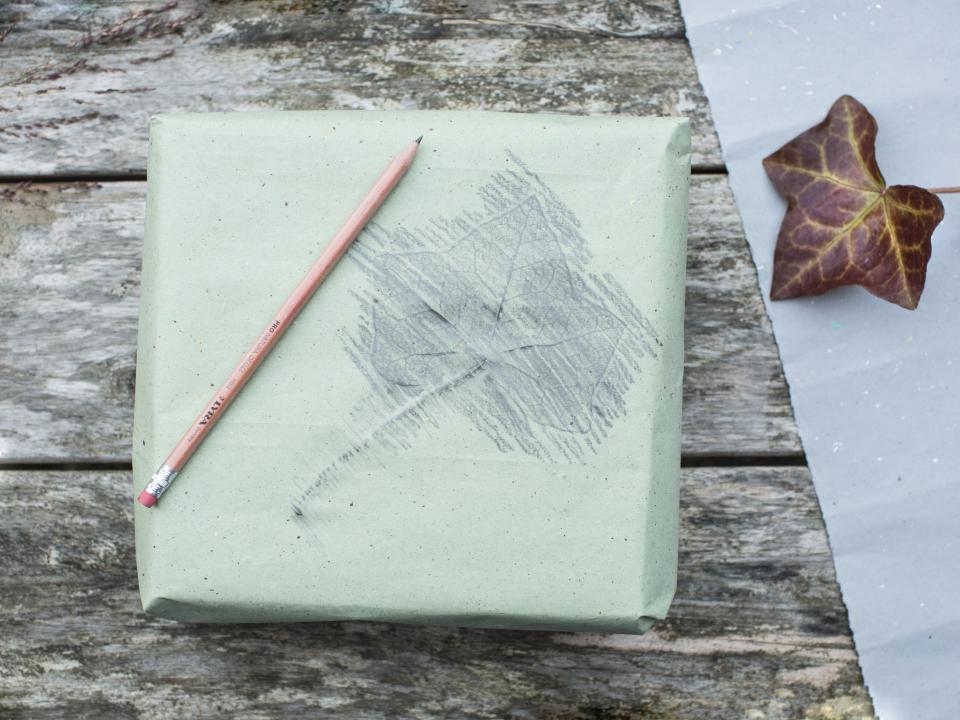 Unusual wrapping paper
A dull piece of green paper is made distinctive with the aid of a pencil and some attractive leaves. A bit of scribbling, and the job's done!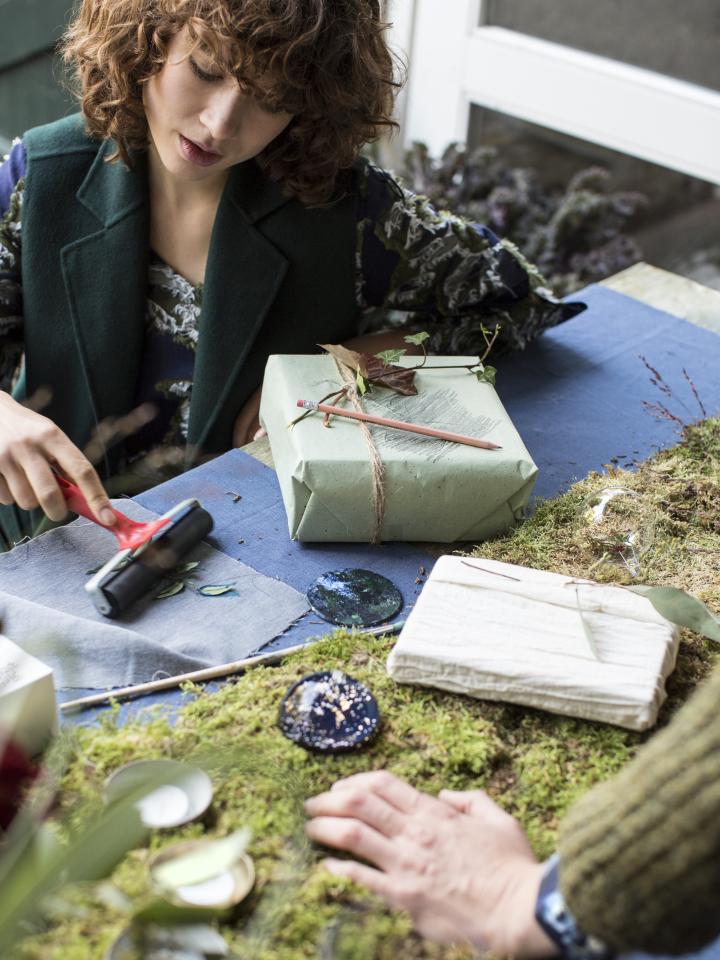 Painting fabrics with natural elements
One variation on this which requires slightly more preparation and materials is to make prints from your leaves and flowers on the parcel with paint. 
Gather some sprigs, loose leaves and/or flowers, together with wrapping paper or attractive fabric to make the gift even more lavish. Get the (textile) paint ready, together with a bowl, brush and some water. You can use a roller to get an attractive and even result. Customise linen napkins, a T-shirt or a romper suit as a gift. Brilliant