---
When this nursery in Fuji, Japan was planned in 2007, the neigbourhood children already enjoyed playing by the site's Zelkova Serrata trees — a type of Asiatic elm. Everyone agreed that there was no way the trees should be removed to build the nursery. Instead, a glass, steel and wood structure was built around them so that the children could continue to play there. Now they love them even more.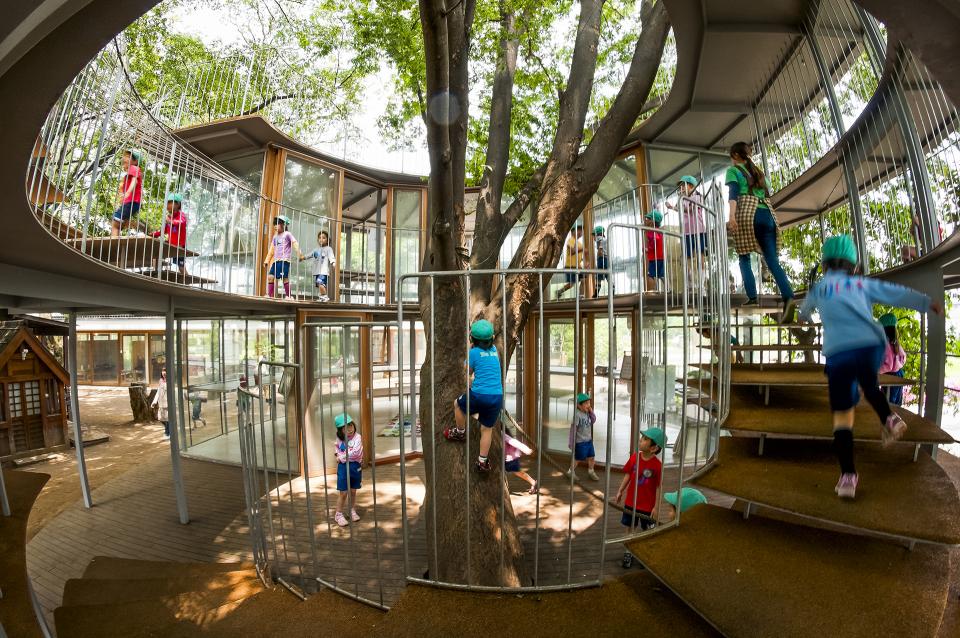 The Italian architect Luciano Pia used more than 150 trees to create his environmentally-friendly apartment complex '25 Verde'. The trees absorb harmful substances from passing cars, purifying the air before it enters the apartments. They even work to create their own microclimate, so that the flats are cooler in summer and warmer in winter. All the apartments were quickly snapped up and there are sadly none on the market to browse around. It's worth visiting the building though, simply to enjoy the beautiful spectacle on the outside.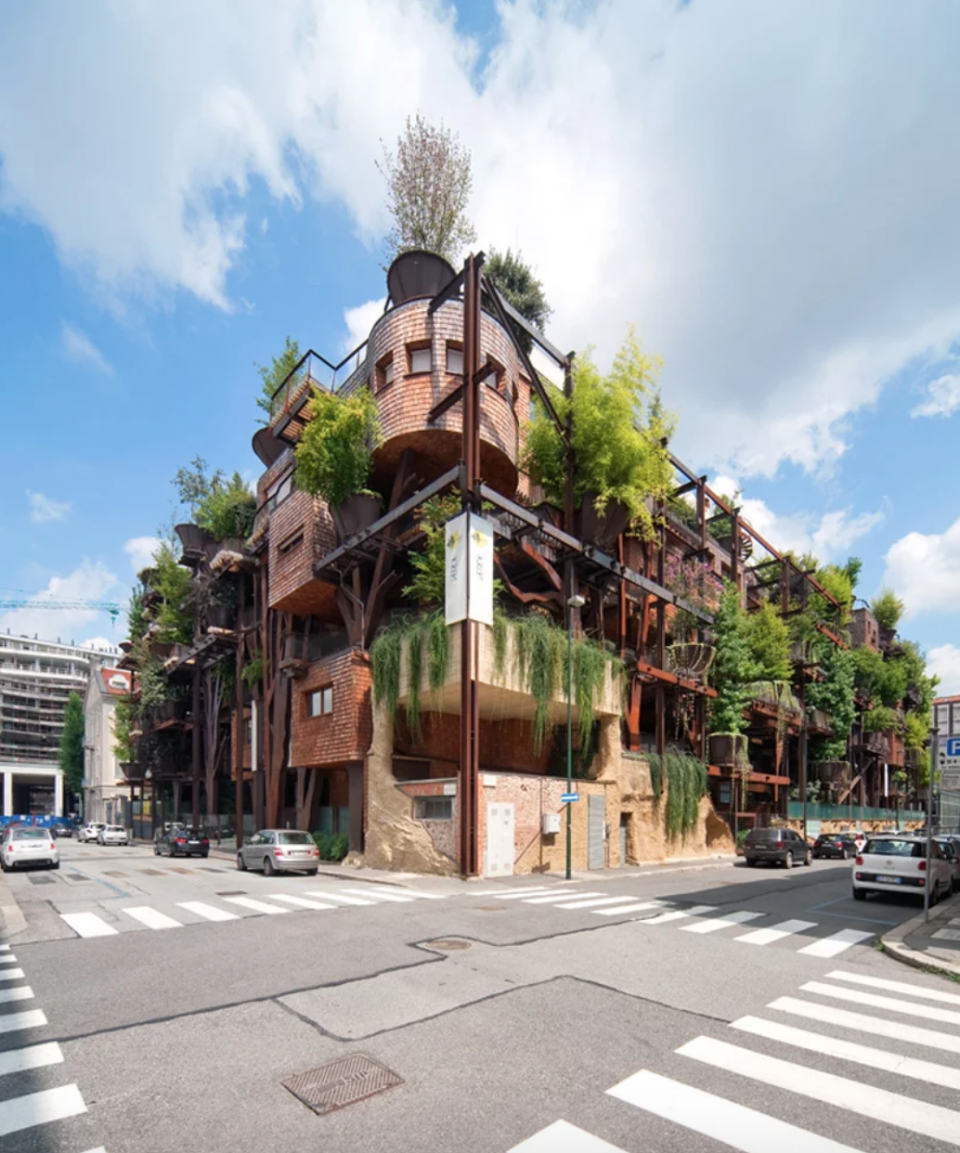 'Second Home Lisboa' is the second flexible working space designed by architects José Selgas and Lucía Cano for Second Home. The office's huge floor area is covered with some 1000 pot plants, arranged artfully around the space. They act as air purifiers and as a source of relaxation, they're wonderful to look at, and they also create a natural privacy barrier between the many desks. If you like the look of this design, then check out the Second Home office in Madrid which is also (naturally) magnificent. 
When he returned to Lanzarote after living in New York, artist César Manrique knew where he wanted to live. He chose one of the most beautiful places on the island, and created a design worthy of the setting. What he couldn't have guessed was that his stunning home would become destination in itself. The enormous complex is built on five large natural volcanic bubbles, and features an extraordinary 1200 m² of lush green balconies and gardens.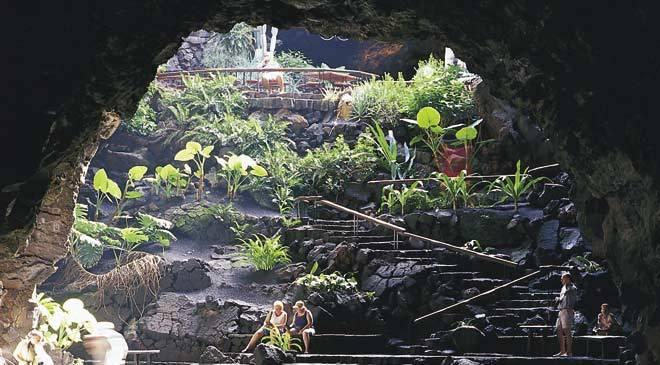 ---
Of course, this is just a small sample of the many places on earth where architecture and nature come together in harmony. Have you found a spot that makes you happy? Share your beautiful location with us on social media with the hashtag #thejoyofplants and we'll post the best on our profile.