1. Miniature roses
We couldn't very well do a Valentine's Day feature and miss out the rose. And while they might be most commonly given as a single stem or a bouquet of twelve – it doesn't have to be that way. The miniature rose makes a beautiful houseplant – just don't forget to give it plenty of sunlight!
2. Jasmine
Aside from the seductively sweet scent of its flowers, jasmine oil is also known for being one of the most powerful aphrodisiacs. And the fact its flowers open up after dark only adds to its sultry temptress-like charms.

The exotic and beautiful orchid is said to symbolise strength, beauty and love. It is also a Chinese symbol of fertility so if you're hoping to hear the pitter-patter of tiny feet anytime soon, now could be a good time to bring an orchid onto your home.
4. Myrtle
An ideal accompaniment if you're planning to pop the question (or the perfect gift for a fiancée), myrtle is the plant to give when wedding bells are in the air. Used to symbolise good luck and love in marriage, myrtle has been traditionally carried by royal brides in their bouquets, from the daughter of Queen Victoria right up to our very own Kate Middleton.
5. Lily of the valley
In the Victorian language of flowers, lily of the valley meant "return of happiness" making this a great plant if you want to woo an old flame or get back with an ex. The delicate flowering plant has also been associated with the feminine virtues of purity, chastity and sweetness – a great way to say, "Let's take things slowly".
6. A moss terrarium
Who says V-Day has to be restricted to romantic love? Moss is the symbol of maternal love so why not remind your mum how much you love her with a beautiful terrarium of air plants and moss?
7. Violet
The Ancient Greeks considered the violet a symbol of fertility and love and used it in love potions. Blooming readily and all-year-round, nothing says eternal love quite like the violet. Casual flings need not apply.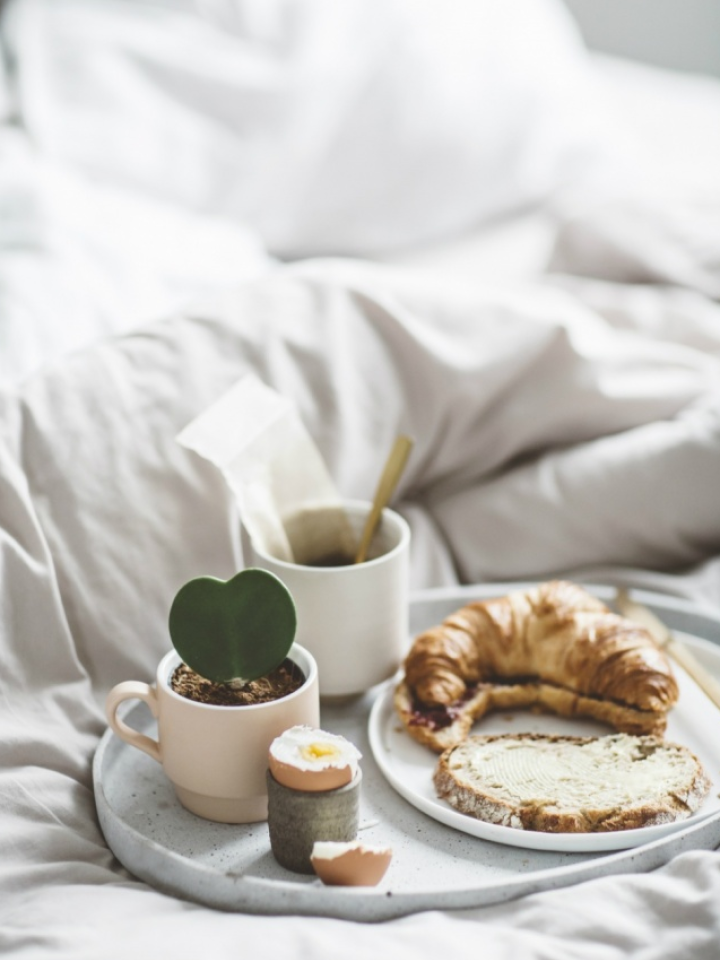 8. Hoya sweetheart cactus
Who wouldn't fall for the super-cute heart shaped leaves of the hoya sweetheart cactus? And like the perfect lover, this plant not only looks good – it's low-maintenance, too. Sweet and simple, it would make the ideal gift for those in the early stages of a new romance.
What houseplants are helping to get you in the romantic spirit? Share yours with us on Facebook, Twitter and Instagram!