10 Gardening Hacks You Need To Know
Simple hacks to make gardening a breeze
From tips for the novice gardener on getting things started to time-saving tricks for green-fingered types who lead busy lives – these hacks will make your life easier and help you get the most from your time in the garden.
1. Get to know the environment
If you're new to gardening, spend some time getting to know your environment. Understanding your soil type (clay, sand, silt, loam, peat or chalk), the movement of light and shade, and how much exposure you have to winds, will help you to find the plants most likely to thrive in your garden when you make that exciting, inaugural visit to the garden centre.
2. Create a garden journal
Gardening books and blogs are great for getting advice, but as every garden is unique with its own micro-climate, nothing beats personal experience when it comes to getting your green space to flourish. To help keep track of your plants, plan what work you need to do and when, and learn from your mistakes, invest in a garden journal and fill it with plant labels, notes, sketches and timelines.
3. Be creative with colour
Flowering plants are a great way to inject your garden with a rainbow of colour – but keeping that colour alive year-round can be demanding work with flash-in-the-pan flowers. For low-maintenance colour (ideal for novices and those who are short on time), opt for bright, contrasting foliage that offers long-term colour with minimum fuss. Silver, bronze, gold, orange, purple, lime green…  leaves offer a spectrum of shades and can really light up your space.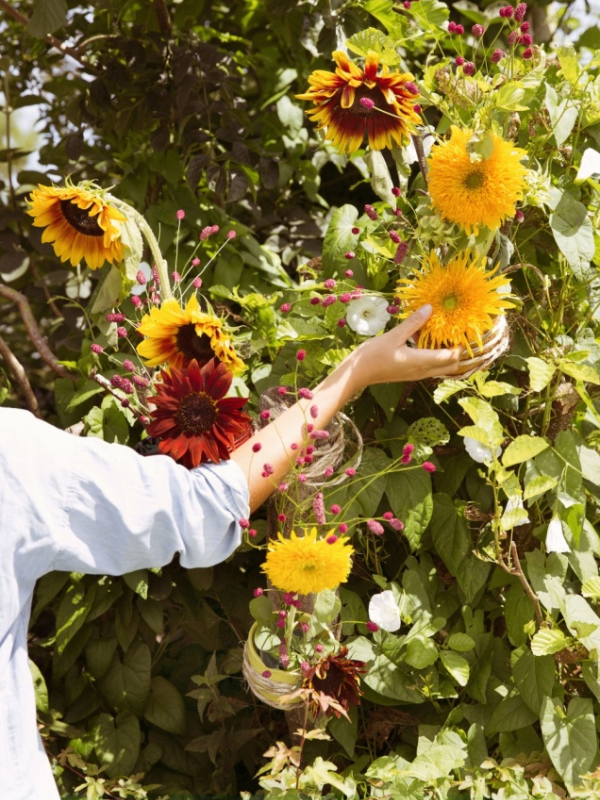 gardening novice tips
4. Coffee fix
We all perk up after a shot of caffeine, but did you know your plants could benefit from coffee, too? Coffee grounds can improve soil texture and drainage – and as they decompose, they release nitrogen, potassium, phosphorus and other minerals that support plant growth. They can also lower the pH (raise the acidity level) of soil, making them great for acid loving plants, such as magnolias, azaleas and rhododendrons.
5. Prune promptly
Prune your spring flowering shrubs, such as lilacs, magnolias, peonies and large-flower climbing roses, immediately after their blooms have faded. If you prune them in autumn or winter, you'll remove the new crop of buds and won't get any flowers next spring.
6.Get deadheading
When your flowers begin to fade, and have started looking scruffy, remove the flower heads. Deadheading, as its known, helps redirect your plants' energies into stronger growth and more flowers. Once the flowers are pollinated, seed heads, pods or capsules form stilting further growth and flower development. Remove flowers by pinching them between your thumb and forefinger.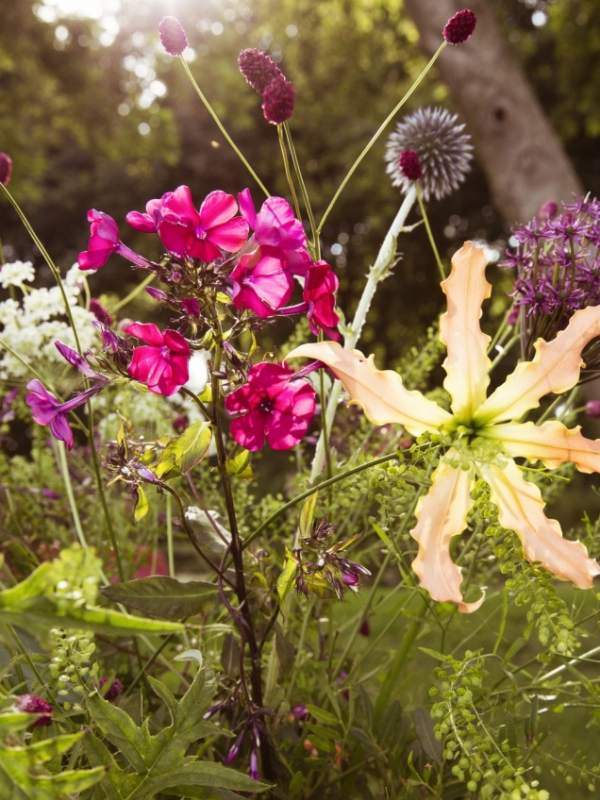 7. Leave your lawn alone
Tempting as it might be to mow your lawn to within an inch of its life (literally) and go for those immaculate, perfectly manicured stripes, there's a lot to be said for taking a more relaxed approach. Less mowing, feeding, weeding and moss control will keep your lawn greener for longer as well as attracting a whole host of new wildlife.
8. More mulching, less weeding
If you want to cut back on the time spent removing pesky weeds from your borders and keep your soil in rude health, make friends with multitasking mulch! In spring, put a weed suppressing membrane and layer of bark chips down to combat weeds, conserve moisture and improve soil fertility and health.
9. Take it easy with herbs
If, realistically, you don't have much time to spend in the garden, and you're looking for low-maintenance plants, herbs are a great choice. They require relatively little maintenance while providing you with a wonderful injection of colour and fragrance – as well as an on-tap supply of flavour for your cooking.
10. Be patient
Learning from your experience – and especially your mistakes – is all part of the fun of gardening. If one year, for instance, you're a bit over-eager with your spring planting, only to have everything wiped out by late frosts, you'll know to be mindful of this the following year. As you get to know your garden, you'll learn to trust your instincts – and the rewards will be immense.