The Willow
Willow – A tree for all seasons
The sight of willow trees trailing their leaves gracefully in slowly moving water is how most of us picture this wonderful tree. But willow is not just a tree for summer in our parks and countryside.  It is also the perfect garden tree and brings value in winter and spring too.
Suggestions for winter interest:
Salix alba x fragilis. This vigorous salix produces stems that could be traffic stopping – bright green at their base, orange in the middle and bright red at their tips!
Salix alba 'Britenzis' –  brilliant for bright red stems
 
Special tip for the best winter colour
In spring, cut shoots back vigorously to a little above ground level.  Do this  annually and you are guaranteed a fabulous display in the coming autumn and winter.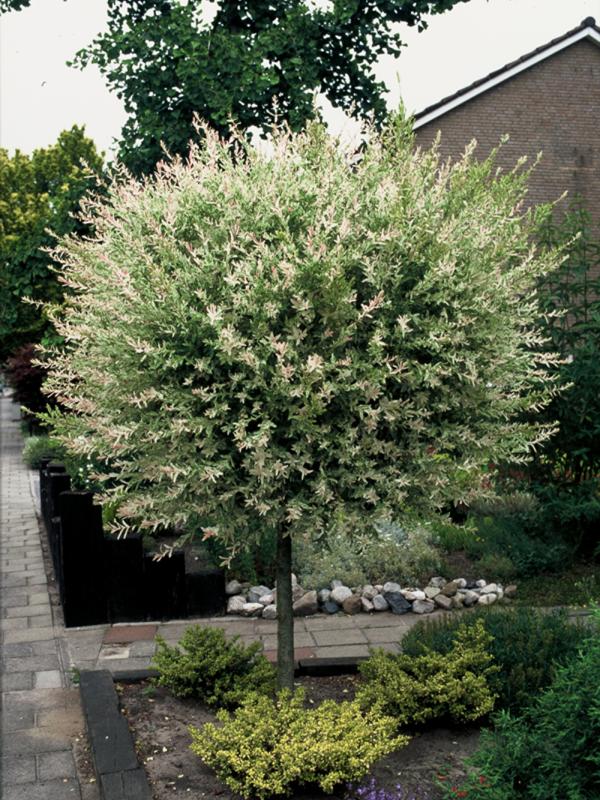 Springtime joy
Enjoy the beauty of the catkins (also known as 'pussy willow').  Charming to look at and delightful to touch, their sweet honey fragrance attracts bees and butterflies, instant biodiversity!  
Salix caprea 'Kilmarnock' is renowned for its yellow-grey catkins which bloom from March to May  
Salix integra 'Hakuro-nishiki' is a small, slender willow, bearing beautiful, variegated leaves – at its best in spring and early summer
 
Care notes for willows
Tough, thrive on wet ground

Happy in a wide range of soils

Full sun? No problem!

Carry on pruning - they are vigorous plants