Tigerlilly Quinn shares her love of plants
The influencer takes us on a tour of her plants and shows us how she gets her children to look after them
Finding joy in plants is a gift that can be passed down from generation to generation. Blogger and Instagrammer Tigerlilly Quinn teamed up with thejoyofplants.co.uk to show us the family-friendly plants in her home. She also shared with us her tips for teaching her kids Wilf and Mabli to love and care for them too.
From their very first days, babies will benefit from having a plant-filled home. The air-purifying qualities and relaxing effects of plants like Snake plant (Sansevieria) or Philodendron create a brilliant clean and healthy environment for them to grow up in. Once children are older, it's fun to get them more involved in learning about different plants and their needs. Tigerlilly Quinn's son Wilf and daughter Mabli have many easy-to-care-for plants in their bedroom, and it's their pocket-money job to keep them watered and polish their leaves.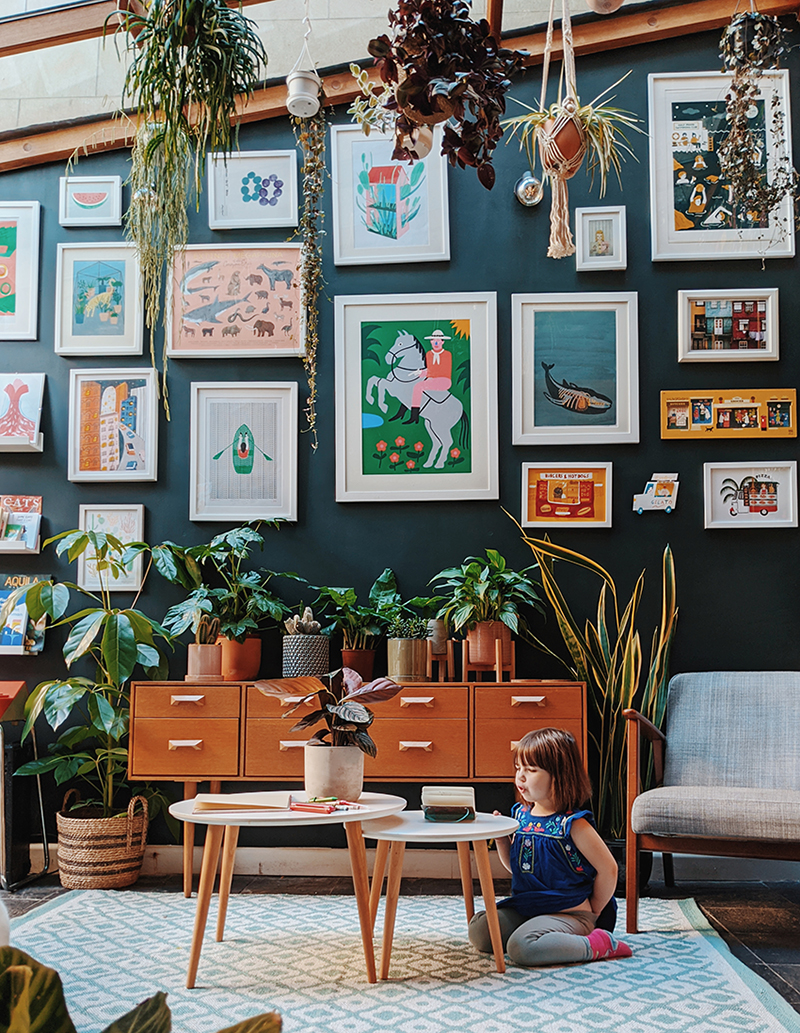 @tigerlillyquinn
On rainy days, plants provide the perfect inspiration for an impromptu art and science lesson. Teach children to notice different plant varieties and get them interested in the natural world by telling them about how carbon dioxide is removed from the air through photosynthesis. Some plants like Chain of Hearts or Zebra Plant have striking and unusual leaves, perfect for a still-life drawing session. Wilf managed to make a rather beautiful copy of a stripy leaf.
Check out Tigerlilly's blog for the full plant tour and the results of their art session, and follow The Joy of Plants on Instagram for more everyday plant inspiration.