Silver, white and grey autumn plants
For peace and light in the garden
After a busy summer, it feels good to take a step back from our schedules and recover our energy at home in autumn. A shortcut to the creating a cocooning autumnal environment is surrounding ourselves with plants that calm us and make us feel safe. Outdoors, soft white and grey plants can bring light to a garden that appears to have reached the end of its life that year. Be inspired by these wonderful white and grey plants and create a peaceful surroundings outdoors.
Fresh autumn flowers
Autumn is here, but that doesn't mean we're through with petals. These green-white autumn flowering plants will effortlessly refresh your autumn garden and add a bit of colour on rainy grey days. Combine Skimmia, lush hydrangea and heather for a beautiful contrast of shapes and textures.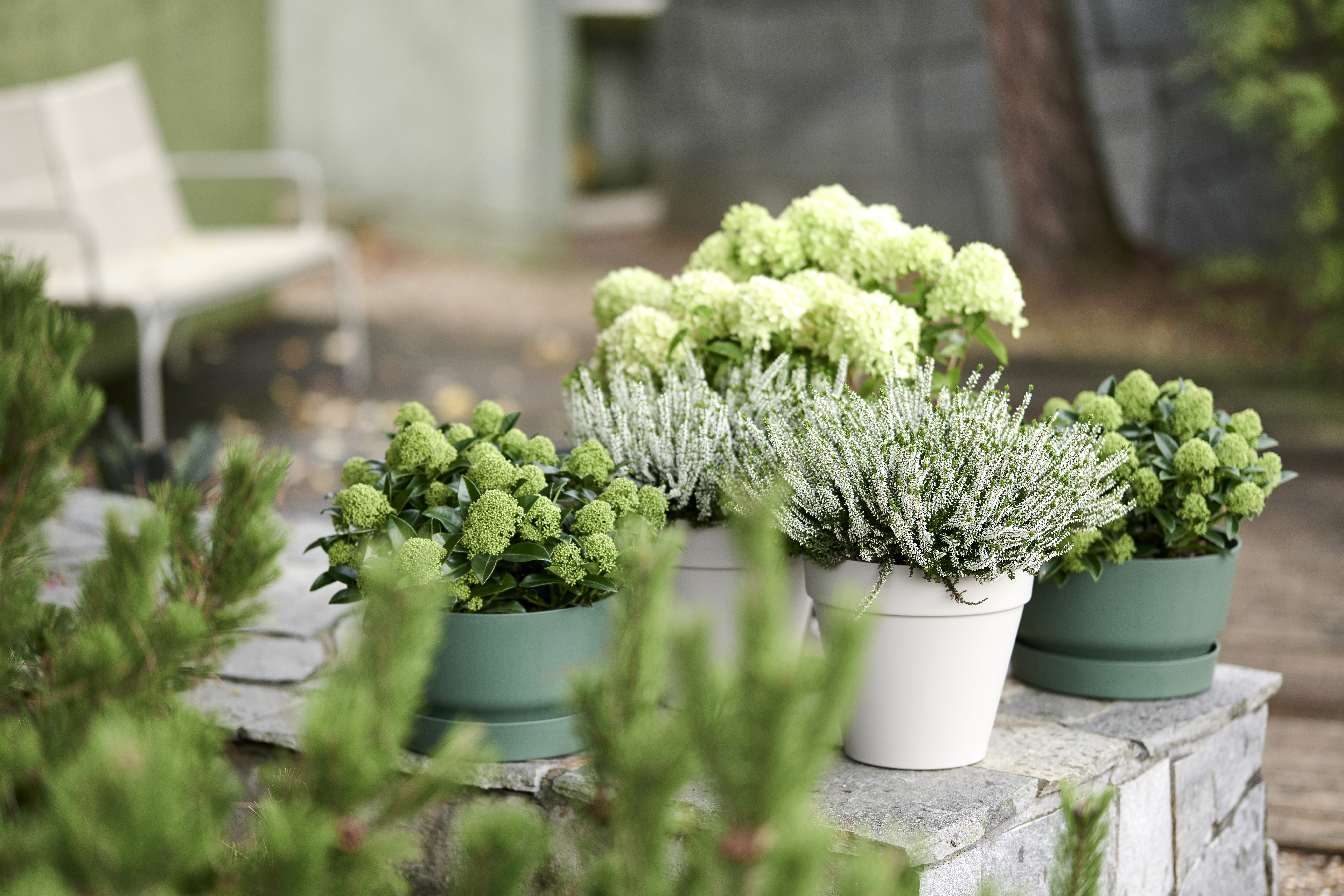 Soft grey is sweet  
Silver-coloured plants are an extremely calming presence in the garden. We combined at this mix of silver bush, blue Fescue, silver Ragwort and Centaurea gymnocarpa, each in individual grey-coloured pots. The overall effect is one of pure peace.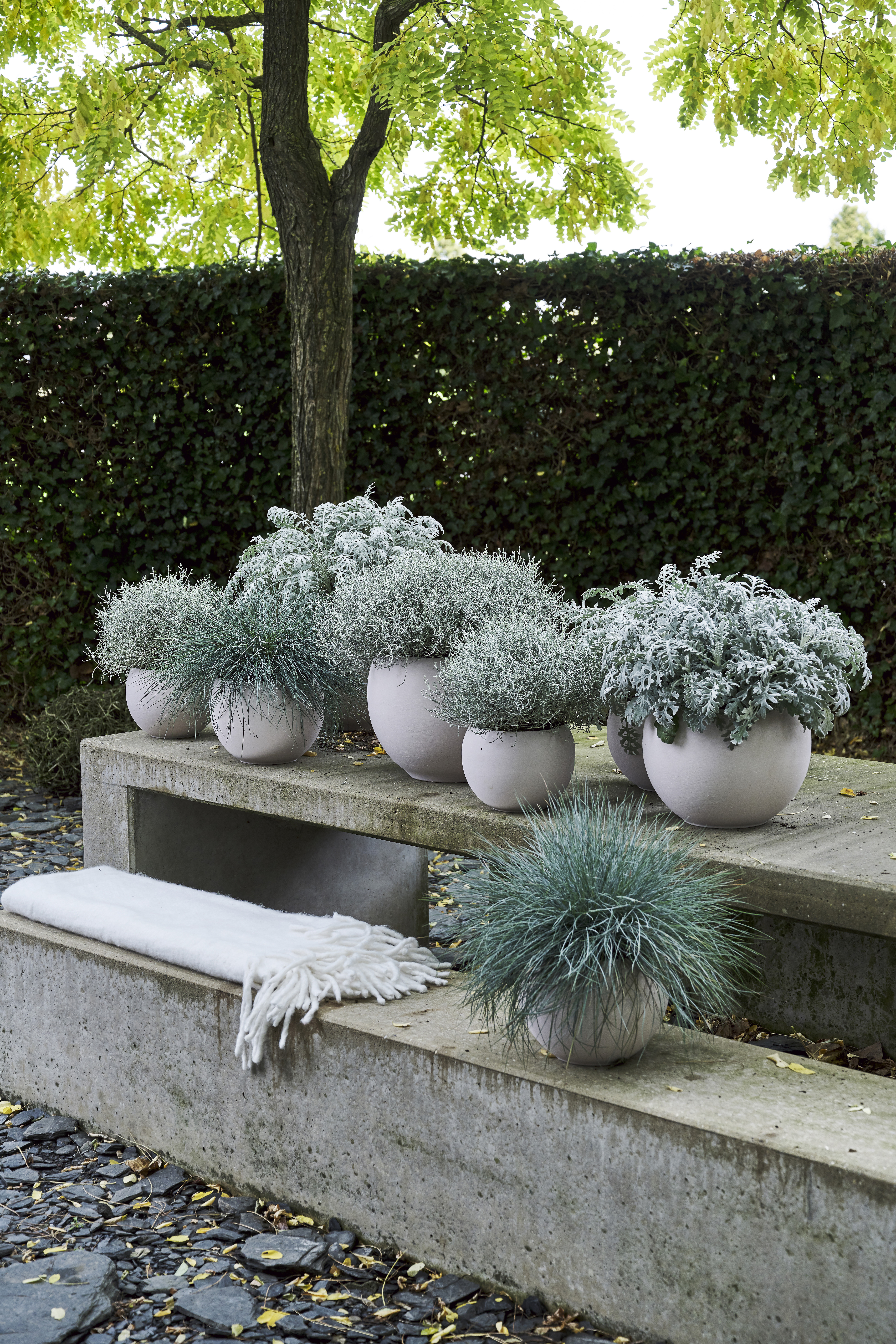 White in the darkness
When the flowers have died back and the sun has gone in, our gardens can begin to look at bit gloomy. It's understandable — but it's not inevitable. These plants with whiter-than-white flowers bring light to the darkness, especially when you give them a place in a white pot. We used hellebore or Christmas rose, autumn violets and Eucalyptus, a trio of plants that are an excellent remedy for the autumn blues.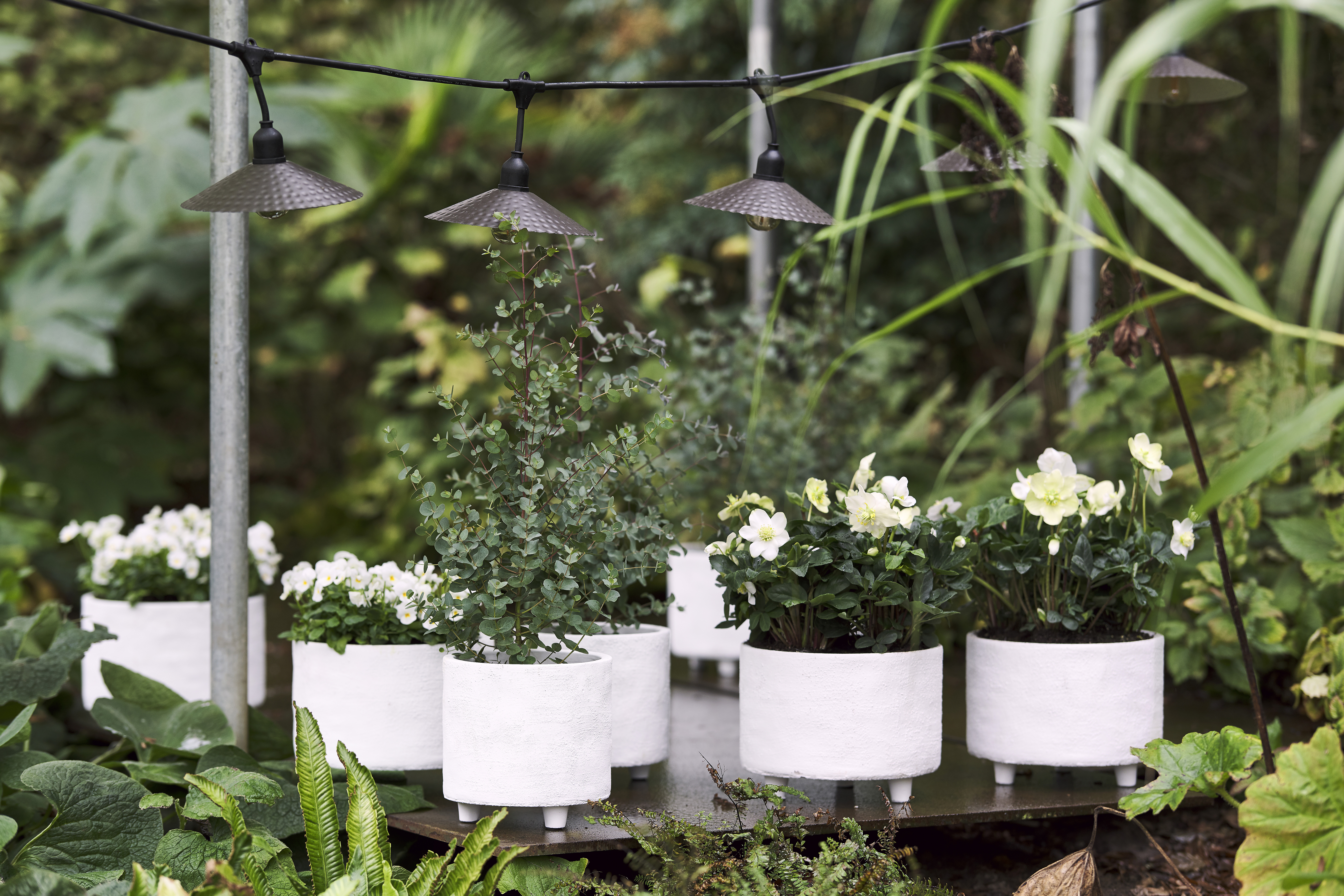 The convenience of grey
Grey up your garden table with chic sedum varieties, such as Sedum spathulifolium 'Cape Blanco', Sedum spathulifolium 'Purpureum' and Sedum sieboldii. Sedum is a self-reliant kind of plant, so you don't have to worry about it, and can relax instead.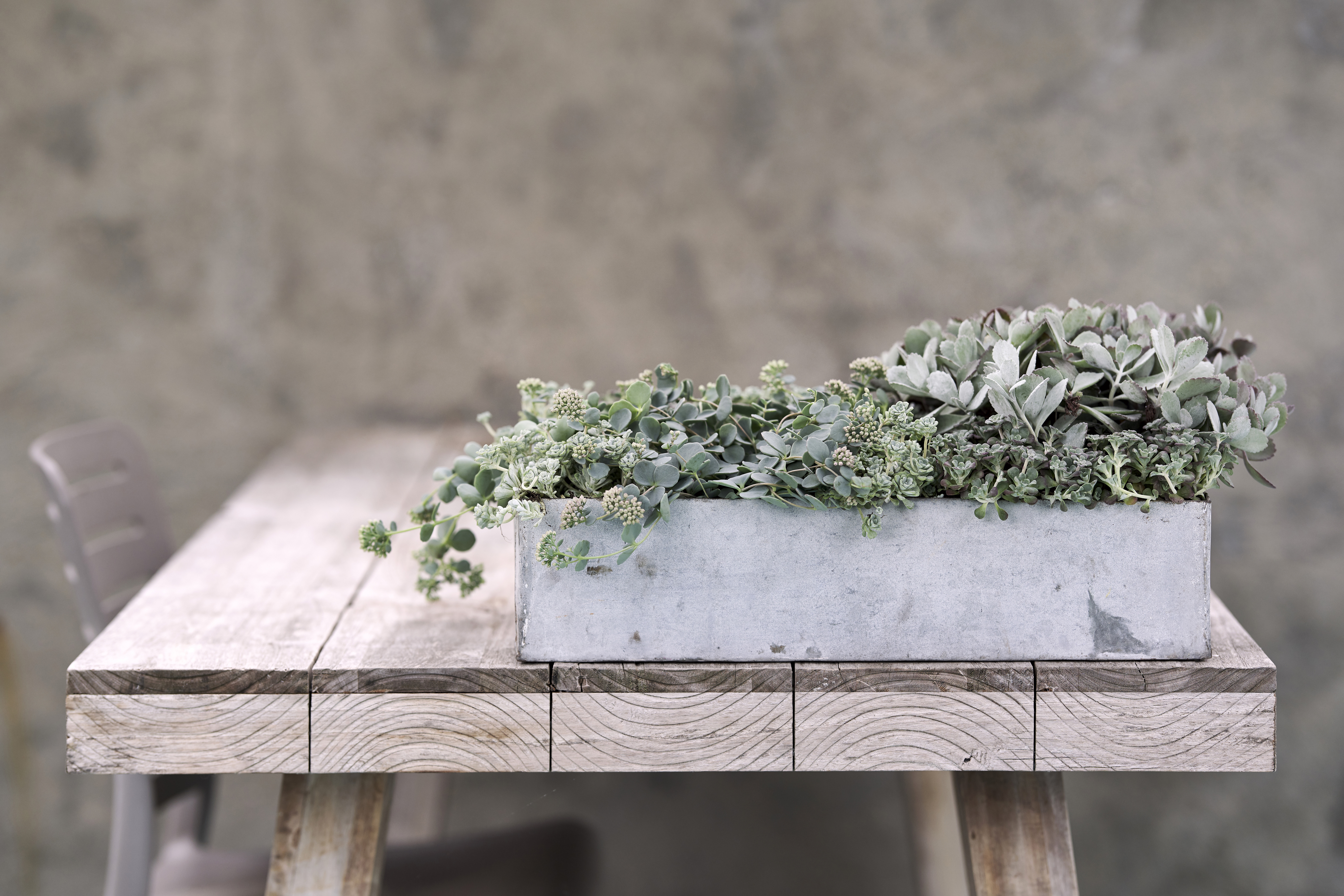 What does your autumn garden look like? Share your photo with #thejoyofplants and who knows, you might see it in our stories!