Mrs. Cyclamen loved her favourite flower
See: Edward Steichen's most intimate portrait
Unlike other flowers, the Cyclamen has never been a real favourite of the art world. With one exception: one of Edward Steichen's most famous photographs.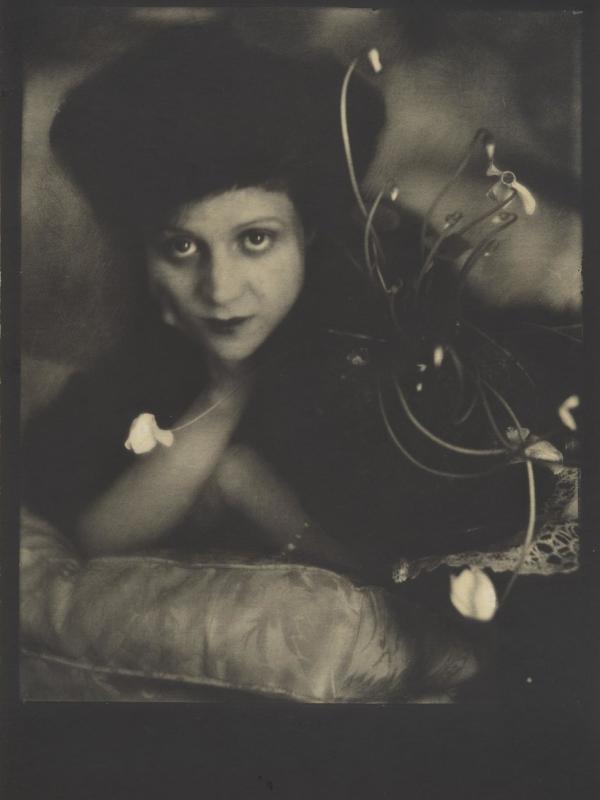 How retro-glam would you like your Cyclamen? Edward Steichen (1879-1973) was a photographer from Luxembourg who provided trailblazing work for American magazines like Vogue and Vanity Fair in the 1930s. He was the first real fashion photographer, and thanks to his commercial work he became the best paid photographer in the world. Although every Hollywood star you can name posed for him, he preferred photographing 'interesting people'. 
Suite full of cyclamens 
Like the extravagant Rita de Acosta Lydig (1875-1929), an American socialite who was famous for her wealth, beauty and good taste. Every year she lived at the Ritz in Paris for a few months with her own hairstylist, masseuse, secretary, chambermaid and forty Louis Vuitton trunks. And enough Cyclamens to fill 'half of Versailles', because she thought it was 'an eccentric beauty with which I feel a great deal of empathy.' 
Cyclamen & Steichen 
Rita's friends in Paris included illustrious names such as Rodin, Degas, Tolstoy and Debussy. She was known as 'the most depicted woman in the world' who was sculpted, painted and serenaded by the greats. And photographed: this photo by Steichen from 1913 was a favourite with both the photographer and his model, and is called Mrs. Cyclamen.