Extensive choice of indoor trees 
The wonderful thing about indoor trees is that you're utterly spoilt for choice. There's Polyscias, a shrub-like indoor tree that provides plenty of vertical excitement, and Dracaena, which brings a hint of the tropics into your home. The fabulous parasol-like crown on Pachira invites you to sit underneath it at your leisure, and Beaucarnea offers an attractive trunk topped by a wild mess of curls to create a feature in your room. There are also many other tree-sized houseplants that you can choose from to start the new year with a bang.
Playing with space and shape  
You can do more in your interior with indoor trees than you might think. You can hang them up or place them on a chair or table. More original than placing them on the floor, it changes the sightlines in the room and you don't lose out on storage space.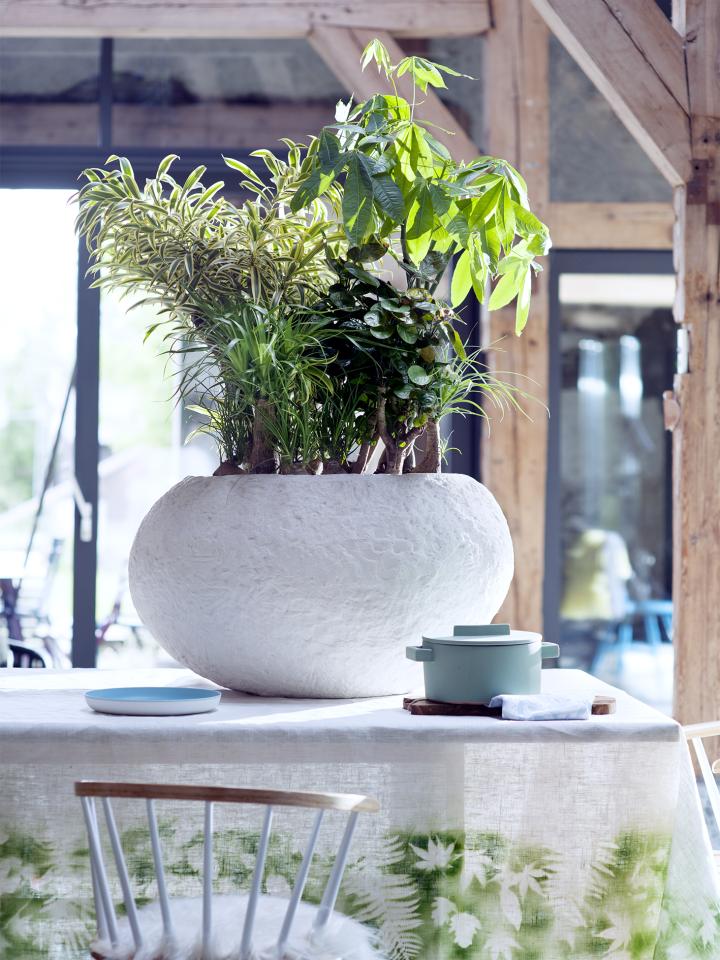 Plenty of variation of shapes and foliage  
If you prefer to keep things compact, place a couple of small trees together in a large bowl or pot for a substantial table garden display. That gives you a single green point of focus that still looks very varied thanks to the different shapes of the trunks and leaves. And if you really miss the fairy lights at night, you can always hang them on your new tree's branches.
MORE WINTER PLANT INSPIRATION
Make sure to check out our Instagram and Facebook pages! Want some more plant-based winter inspiration? Find your perfect houseplant match here and give your living room a new centrepiece with this indoor tree for all seasons. Read our Thanks Plants dossier for plenty more inspiration and information about the positive effects of greenery.