Tell us more about the look you created 
I wanted to create a Brazilian jungle inspired by the lush foliage of the Amazonian jungle, paired with carefully selected accessories which represent traditional Brazilian craftmanship and contemporary Brazilian design alike. My colour scheme was simple – various green hues dominating with splashes of earthy nuances and pops of colour.
What inspired you to choose Brazil?
I fell in love with the country after my first visit while writing our PLANT TRIBE book. The lush native flora simply fascinated me and I soon realised many of my favourite houseplants originate from Brazil. I am intrigued by Brazilian design, craftmanship and the indigenous artisans and last but not least, I am married to a Brazilian. Need I say more?
What are your favourite houseplants to feature in the look you created and why?
It must be the gigantic Philodendron Selloum. It's huge, umbrella-like leaves on thick, long stems make me feel like I'm in the Amazonian jungle, sitting under a green canopy waiting to hear raindrops fall upon its leaves. I also love the beautiful bromeliads with their pink colour and tiny purple blooms which grow everywhere in Brazil, typically as epiphytes on big trees. Also, the Philodendron Tortum is also a favourite of mine, purely for its unusual foliage in the Philodendron family while the Calathea Burle Marxii is dear to my heart.
How are elements of Brazil reflected in the design and styling?
It's everywhere! All the houseplants are native to Brazil and most of the accessories come from the country also, with various baskets made from indigenous people, the woman armadillo made of Brazilian wood and the soapstone vase from the state of Minas Gerais.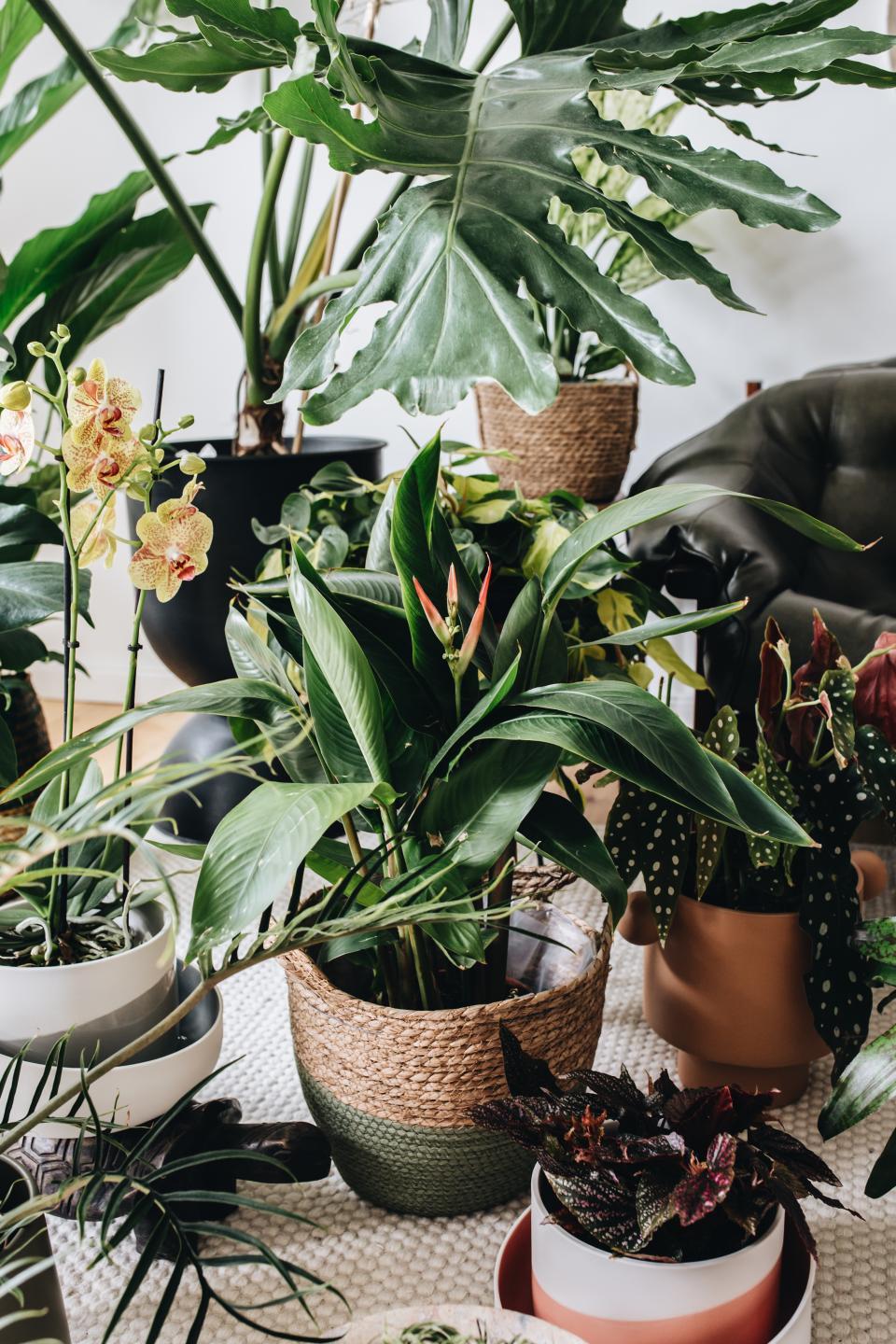 What is a unique feature or quality of houseplants native to Brazil?
Brazilian houseplants are used to filtered, indirect light and higher humidity given most of them grow in the native jungles covered by taller trees. So, the houseplants in this look are ideal for homes with plenty of indirect light with no need for lots of sunshine!
What is your top styling tip for houseplants native to Brazil?
Pair the houseplants with accessories made of natural materials such as plant fibres, stones and clay to make you feel like you've stepped foot into Brazil. Maintain an earthy colour scheme, with pops of colour here and there from blooming houseplants such as orchids, Heliconias or colourful bromeliads.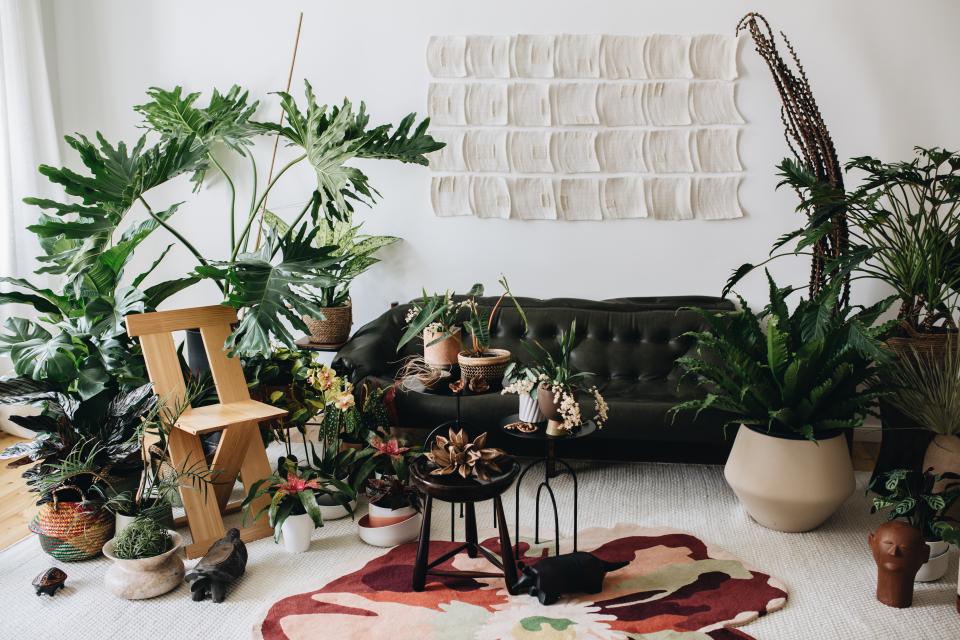 What is your top care tip for houseplants native to Brazil?
Keep humidity high for your tropical plants! I tend to mist them every other day to give them the feeling like they are at home in Brazil.
How do you think houseplants help us 'travel' and achieve that holiday feeling from home?
Houseplants have helped me bring a holiday feeling into my apartment during these challenging times where travelling is almost impossible. I truly believe that like holidays, plants help us to unwind, relax and find our inner balance. Caring for houseplants nurture our wellbeing as well as our creativity which is one of the reasons I go on holidays, so while we can't travel houseplants do the trick for me.
What would be your advice for someone wanting to recreate this look at home?
Although I've taken inspiration from the Brazilian jungle, you don't have to go as big to create the holiday feeling of Brazil at home. Pick a few plants, and if your space allows, go for bigger and more mature plants. Place them in a corner with a few natural accessories, make sure you have a comfy place to sit, grab your favourite book and a drink, and travel to Brazil. Bon voyage or better yet, boa viagem!
If people wanted to create a look inspired by another country to (houseplant) travel to, what would be your suggestion?
Indonesia for its lush tropical jungles, volcanoes, palm trees and rich culture.

Head here to find out more about our Houseplant Travel campaign, and let us know how you're using houseplants to go on holiday this summer on our Instagram and Facebook pages, with the hashtag #thejoyofplants.