Houseplant travel: Create that holiday feeling at home through the power of plants
Travel without leaving your house
We partnered with Urban Jungle Bloggers for our latest project to reveal how you can transform your home with houseplants to immerse yourself in another country, even if you're planning a staycation at home.
While there is hope and optimism on the horizon as the easing of lockdown approaches, there's still uncertainty about the possibility of travelling abroad this year. According to the Amex Trend report, people are missing travel so much that it's taking an emotional toll and impacting their wellbeing, with nearly half (48%) of respondents citing that not being able to travel makes them feel anxious and stressed.
The solution? Armchair travelling. The concept of armchair travel involves experiencing faraway places from the comfort of your own home - whether that's reading a book, watching a documentary, or listening to the music from a particular country to immerse yourself in the sights and sounds without stepping a single foot outside your front door. 
With many restrictions still in place and no sign of them easing soon, we partnered with houseplant enthusiasts and experts Igor Josifovic-Kemper and Judith de Graaff of Urban Jungle Bloggers to showcase the power of Houseplant Travel. Houseplant Travel involves embracing native houseplants from countries across the world and pairing them with signature interior design trends to transform a space in your home and transport you to the shores of a faraway destination. Creating two distinct and beautiful looks, Igor took inspiration from Brazil while Judith chose South Africa. They both authentically capture the flora and style of each country, with houseplants firmly in the spotlight.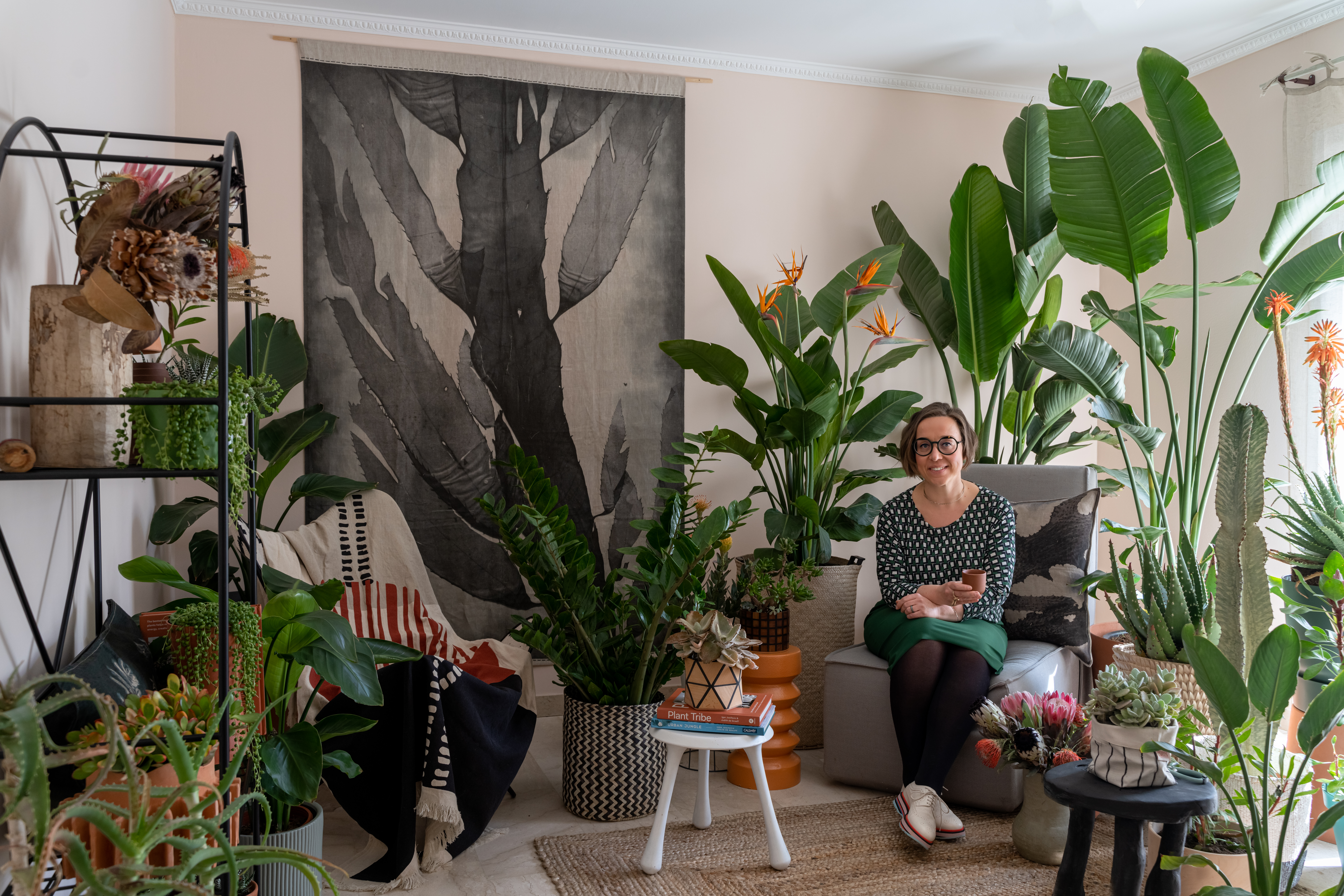 Recreating the Amazonian Jungle, Igor's look features a gigantic Philodendron Selloum, bromeliads, Philodendron Tortum and Calathea Burle Marxii. He carefully paired his striking selection of greenery with accessories reflective of traditional Brazilian craftmanship and contemporary Brazilian design. Purposely keeping a simple colour scheme, his look is dominated by green hues with splashes of bold colour and earthy nuances.
Travelling across the Atlantic Ocean to South Africa, Judith packed her look full of elegant Stretlitzia, augusta, Nicolai and reginae plants, as well as Protea flowers. With a neutral colour palette, she took cues from contemporary South African design featuring an abundance of graphics and shapes and paired the houseplants with beautiful textiles, natural materials such as linen, jute and cotton and handmade terracotta items.
Want to read more about our Houseplant Travel campaign? Check out our exclusive Q&As with Igor on his Brazilian-inspired look and Judith on her South African transformation.