Frida Kahlo, the colourful icon from Mexico
Fashion & South America
Eccentric artist Frida Kahlo certainly didn't have it easy. Despite the setbacks in her life, she is viewed as one of the most colourful inspirational women for Mexico, South America and the rest of the world. Meet the woman behind the paintings.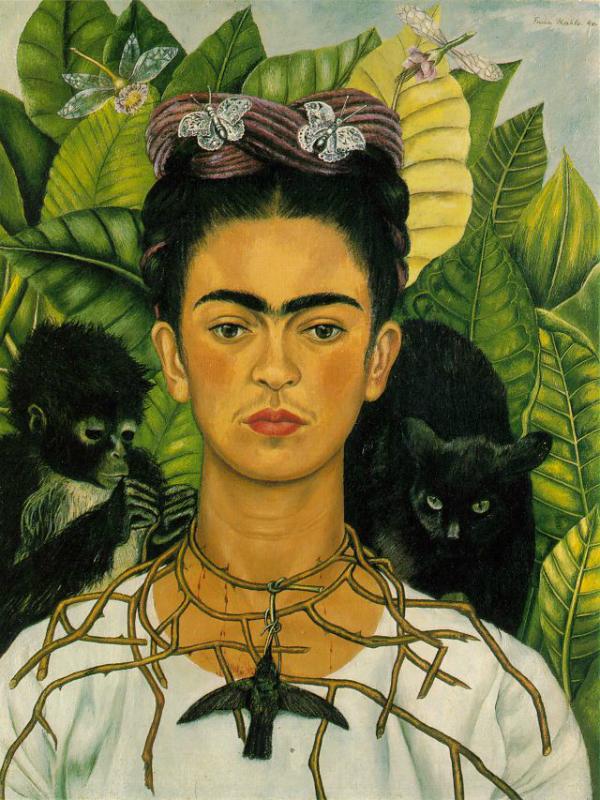 Making a virtue out of necessity
Childhood polio and later a serious tram accident meant that Frida was bedbound for a long time. Using a mirror, she started working on self-portraits. What was notable was the major role played by colour combined with shadowy settings. In the end Frida was able to walk again, but it was not always easy. Perhaps in order to conceal her discomfort, she wrapped herself in remarkable creations: dresses covered in flowers, draped in accessories with a floral headdress. A finishing touch to her striking appearance with her joined eyebrows. 
Love and travel
Frida married her great love Diego Rivera, who was also an illustrious artist. Together they lived the jetset life in Mexico, but later also in Paris and New York. She was frequently photographed, and appeared on the covers of major magazines such as Vogue at the end of the 1930s. At that time her paintings were not yet widely known. She exhibited her work in the 1940s, and had her first solo exhibition in 1953 - a year before her death.
Legacy
Nowadays, Frida Kahlo is acclaimed for her paintings, her feminist lifestyle, her contribution to the LGBTQ movement, her folkloristic costumes and her political activities. You still see her appear everywhere as an icon: in modern art, as an inspiration for photo shoots, in the film Frida with Selma Hayek and in her fabulous paintings with a special place for flowers and plants. Be inspired by Frida Kahlo, the woman with the fabulous floral headdresses and botanical works of art. 
Do it yourself
Been inspired? We understand! Do it yourself with our remarkable craft projects with plants. For example: plant headdress, painting on leaves or a special memorial corner with plants and flowers. 
Nickolas Muray - Frida Kahlo