YOU WILL NEED
Botanical decorations, such as eucalyptus, pine needles, orange slices, holly, cranberries, conifer sprigs 

Two shapes (trays, pots or cups), one slightly larger than the other. There must be at least 1.5 centimeters of space between the two shapes and space in the smallest shape to fit a tea light

Insulating tap

Insulating tape

Water 
 

Botanical decorations, such as eucalyptus, pine needles, orange slices, holly, cranberries, conifer sprigs 

Freezer
 
LED tea lights
HOW TO MAKE IT
Step 1
Position the small shape in the center of the large shape, then use electrical tape to tape the two shapes together.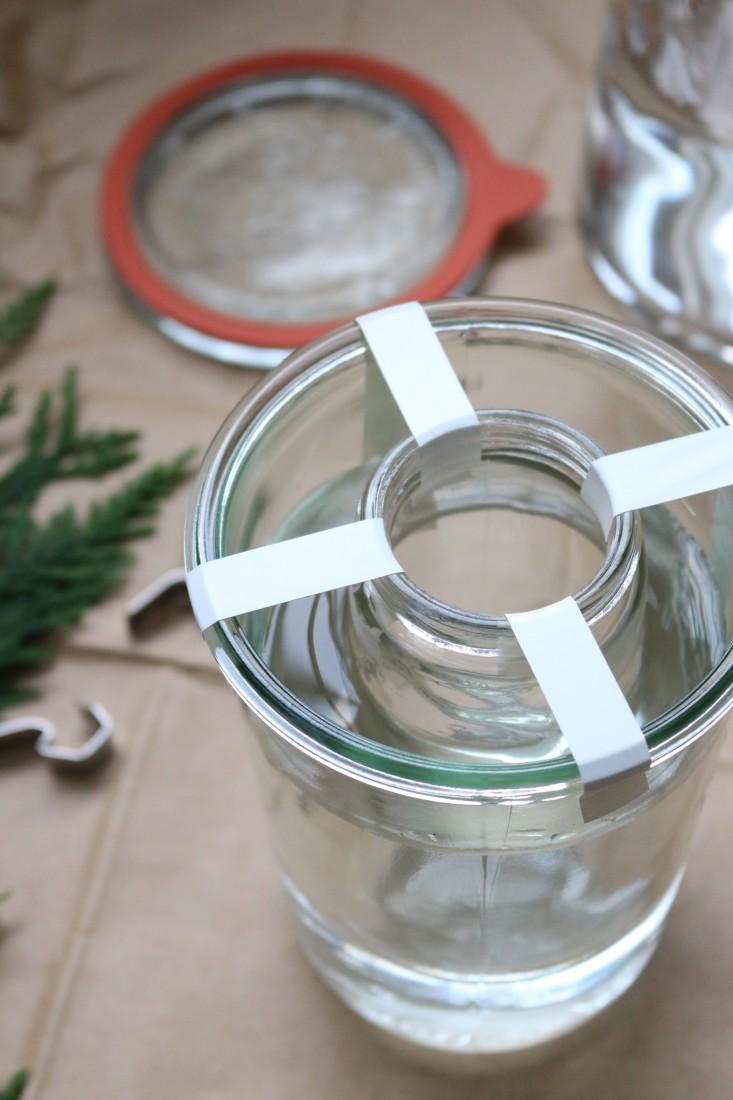 STEP 2
Fill the large mould with water and slide the botanical decorations into the water, in the space between the two moulds.
STEP 3
Place the moulds together in the freezer and leave them there for about six hours. The more decorations there are in the water, the longer it will take for the water to freeze. If you use glass moulds, check your project regularly and take it out of the freezer when the water is frozen and transparent but not cloudy, to prevent the glass from bursting.
STEP 4
Remove the tea light holder from the freezer and take off the tape. Hold it under lukewarm water until the ice slips out of the mould easily.
STEP 5
Place an LED tea light in the holder, then set it outside, ready to enjoy. When the weather is cold, you can enjoy the ice tea light holder for a long time, admiring it flickering away in the dark. Once the holder melts, make sure to remove the tea light out of the holder for safety.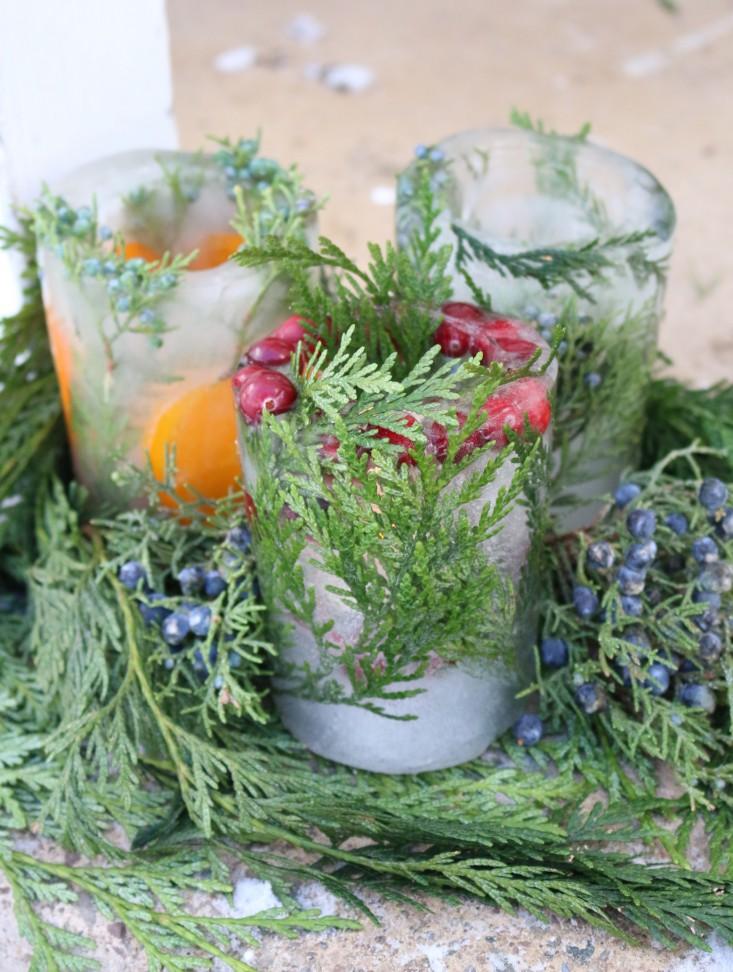 Source: Gardenista | Erin Boyle
MORE WINTER INSPIRATION
Curious for even more inspiration to enjoy the outdoors? Take a look at how to create a colourful winter garden, enjoy the most beautiful winter accessories or be inspired by our winter file. What does your winter garden, terrace or balcony look like? Share it with us via Instagram or Facebook using the hashtag #thejoyofplants.