DIY: decorative moss-covered Easter eggs
A springtime table decoration
The celebrated furniture designer Charles Eames was on to something when he said: "The details are not the details. They make the design." From beautiful chairs to well-laid tables, the aphorism holds true. 
On Easter Sunday, the springtime tree trunk centrepiece really comes into its own, but there's nothing like the finishing touch of an individual Easter egg by each person's plate to turn an everyday meal into a celebration. Follow these instructions to create beautiful moss-covered eggs, adorned with a beautiful flower. They're table decorations that bring the joy and magic of nature indoors.
You will need:
Hen's eggs
Moss
Flowers and plants: we used lady's smock and fern
Glue gun
Gold wire
Scissors
Get to work
There are two ways to prepare the egg so that it's hard enough to work with. The first option is to boil it for 12 minutes, then leave to cool completely. The other option is to make holes with a needle in the top and bottom of the egg, and blow out the raw insides. You can then use the egg for scrambled egg, omelette, or an Easter cake. Rinse the eggshell and coat it with PVA glue two or three times to harden the shell, leaving it to dry in between coats. Readying the egg in this way also means your decoration will last longer.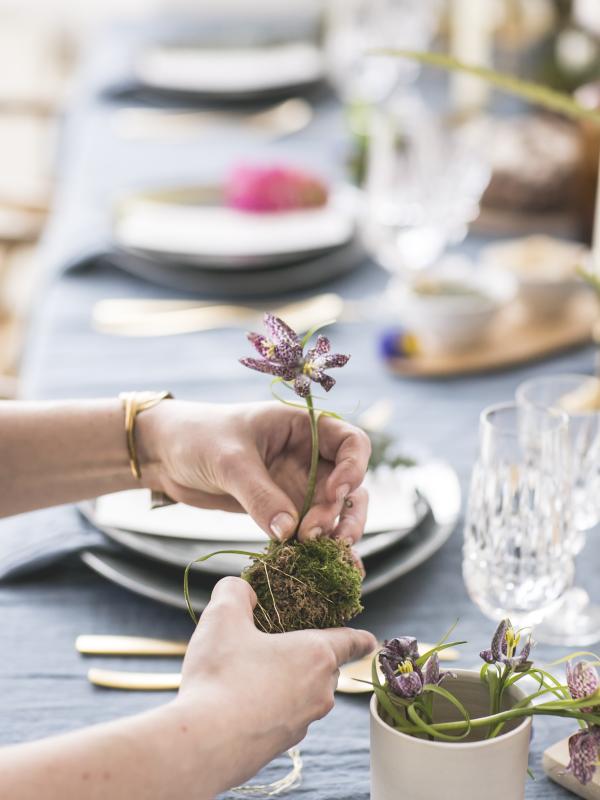 Tear off a number of small pieces of moss. Apply the warm glue to the egg and then attach pieces of moss until the whole egg is covered.
Make sure the moss is not too damp, otherwise it won't stick. Small gaps can easily be filled with some extra glue and moss, and if the moss is a little too wild, you can trim it a bit with scissors.
---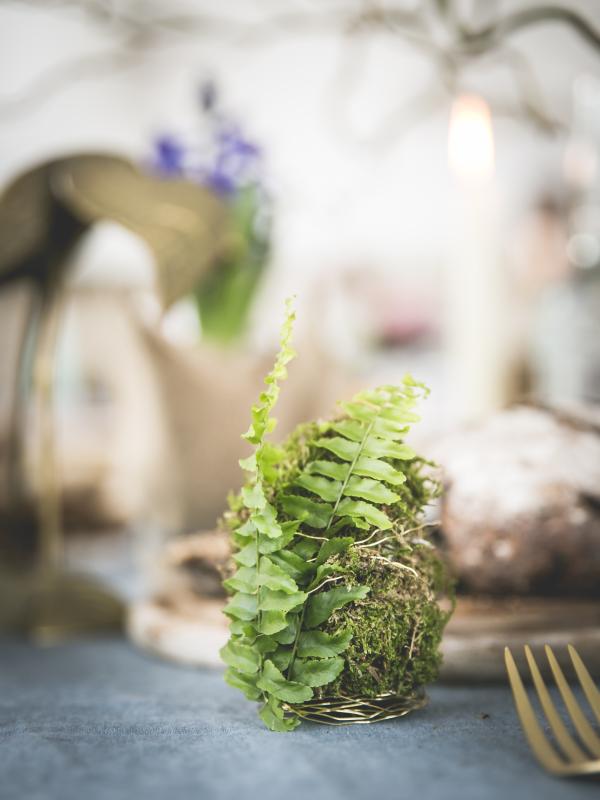 Select the most attractive flower or plant leaves and secure them to the egg with gold wire.
Then, curl gold wire up to form a base for the egg. Remember, it's all about the details.