COMPETITION WITH BAKKER.COM: GREEN HOME OFFICE
Win a consultation and plants for your home office worth a total of £425
After long debates in recent years about flexiwork and working from home, the home office concept has finally become a reality. It doesn't matter whether you've been transplanted to your home office for a short time or whether you put down roots at home for a long time - how you design your workplace has a great influence on the quality of your work and ultimately on your well-being.
Plants in the office are real all-rounders. Many plants improve the room climate through their air-purifying effect. In addition to a printer and desk, they create a harmonious environment and even convert an office into an oasis of security. In addition, the green or colored splashes of color contribute to better concentration. In short: we are convinced that there are many good reasons to integrate plants into your office.
That's why we're looking forward to a great competition with our wonderful partner Bakker.com:
Together with bakker.com, we are raffling off a green home office makeover: This includes free digital advice with an analysis of which plants can be optimally integrated into your personal home office and your rooms. Afterwards, bakker.com will send these selected plants to your home by post. Together this great package is worth £425. Sounds good? Then read on here how you can take part in the competition!
IT'S THAT EASY TO TAKE PART AND WIN
Whether you want to beautify your office or have a plant buddy by your side as a colleague - everyone has different reasons why they want a positive change for their workplace. And that's exactly how you can take part in our competition: From September 20th to October 1st, 2021, answer the question briefly in the form below why you want a green makeover for your home office. The winner will then be determined at random and contacted by bakker.com to implement their digital style advice. After the detailed consultation, the individually selected plants will be sent to you by post. Find the terms and conditions for this competition here. 
WHY BAKKER.COM FOR YOUR GREEN MAKEOVER?
The dream of bakker.com is to make as many people as possible happy with green. With over 4,000 plants, they have the largest online range in Europe and sell plants in seven countries. When selling their high quality plants, which come directly from the grower, they always focus on providing advice and supporting their customers. 
They have an eye for which plants could fit perfectly into your home office, which lighting conditions there are and which personal objectives you want to achieve with your green colleagues. We're very happy that we're able to partner with them!
Want to take part? Then fill out the form and tell us why you need a green home office makeover! We wish you the best of luck!
Green office inspiration
Do you already have a green home office? We'd love to see what it looks like. Share it with us on Instagram or Facebook with the hashtags #thejoyofplants and #thanksplants. More inspiration for your home or workplace? See how to turn your home office into a green home office, create a plant wall for video calls or read about the benefits of plants in the workplace.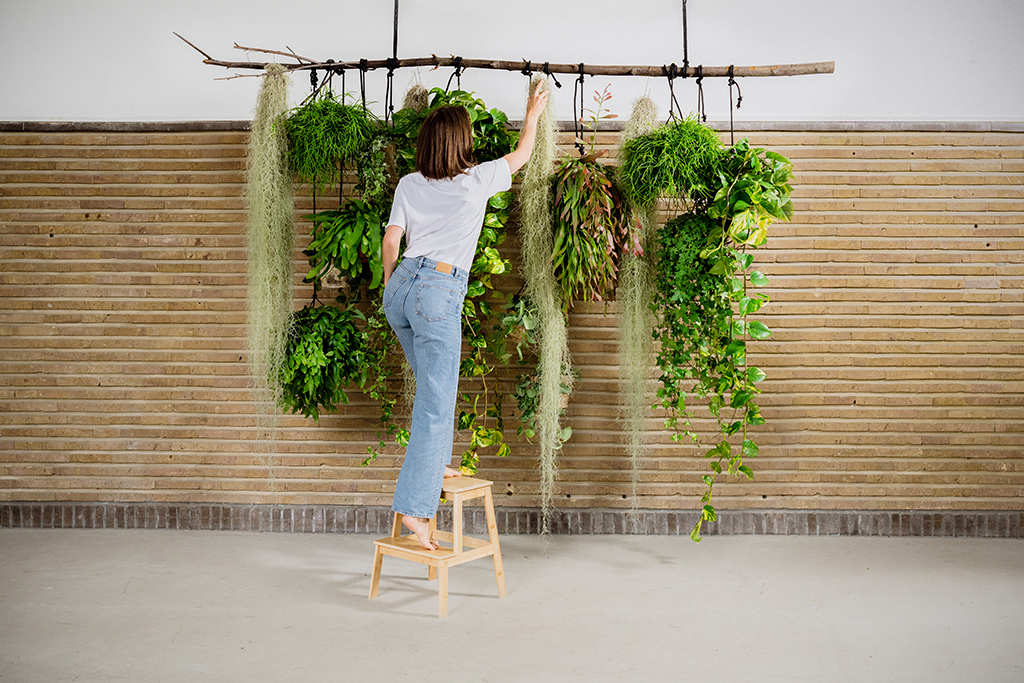 Bakker competition - Green home office EN