Begonia
A colourful tropical bloomer
If one plant deserves the title of 'garden bloomer' it has to be the Begonia. From June until well into the autumn the Begonia is almost more flower than plant. There are more than 1000 varieties of Begonia,  so there's a good chance that there's one to suit you.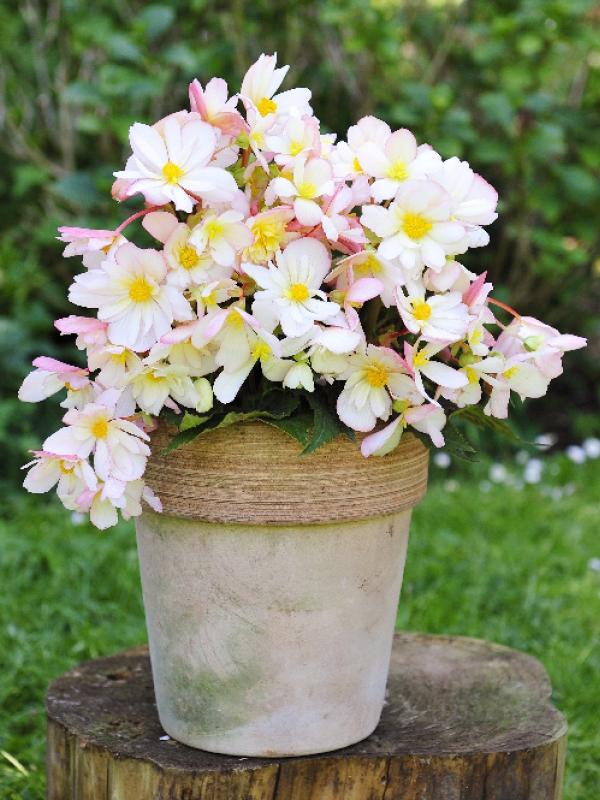 Garden bloomer 
You can create beautiful colour combinations with Begonias. Their sunny colours (such as red, white, orange and yellow) work well with plants in the blue spectrum. Yellow Begonias look lovely in a pot with small conifers (such as Juniperus horizontalis). A terracotta pot with white Begonias and some ivy trailing over the edge also looks fantastic.
Trivia
Investment tip: begonia seeds are worth lots of money. In fact, the price of one gram of begonia seeds is more than the price of a gram of gold.
Availability 
April to July.