Alocasia on the catwalk at Jasper Conran
Paris, London, Milan, your living room
Botanical prints have been very popular with fashion designers for a while. Jasper Conran is a big fan who seems to have Alocasia as his particular inspiration.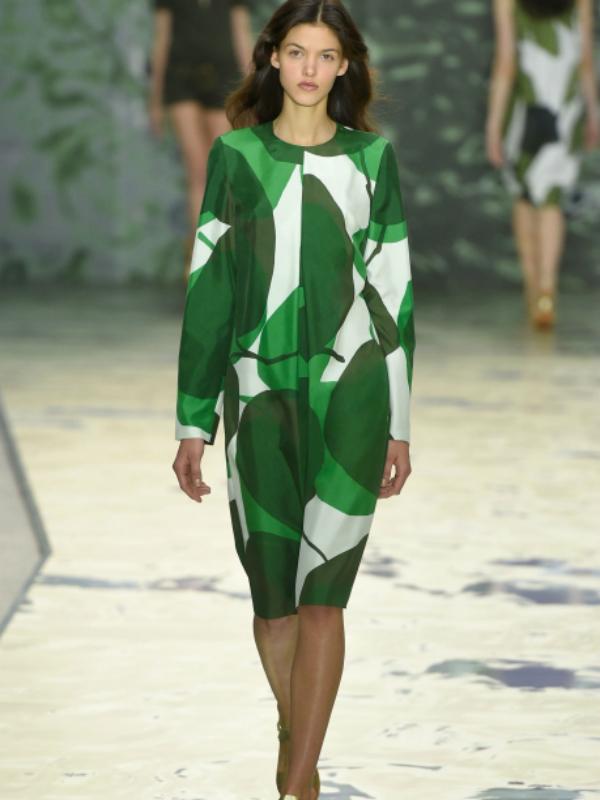 The large green leaves, the straight stems - is that Alocasia parading so beautifully? Anyone who has both a taste for fashion and some knowledge of plants can immediately see that British designer Jasper Conran (57) loves his plants. "Because I don't just design clothes, but also home accessories and other interior items, I'm quick to turn to plants for inspiration," he said in an  interview with the BBC. "I like having them around me  - they give me ideas." He even grows plants, although that's for culinary purposes: "I pick and eat my own vegetables. For me that's the same as eating caviar every day - and probably just as expensive."
Fun Fact: Greenery, the official Pantone colour for 2017, is exactly the same green as the large Alocasia leaf!
Exotic world
The fact that it's green foliage plants like Alocasia that particularly appeal to Jasper comes from his love for Georgian style, in which the wealthy had a large conservatory where they displayed their most beautiful, most exclusive plants and so created an exotic world which in no way resembled everyday English life. "My inspiration comes from various sources and from colliding cultures," said Conran in an interview for Wedgwood. "I think that's typically British. The enormous heritage that we have is something that I embrace in every way. It's no secret that I particularly admire the Georgian period." And the contents of those conservatories has resulted in fabulous green collections, a few examples of which are shown below.