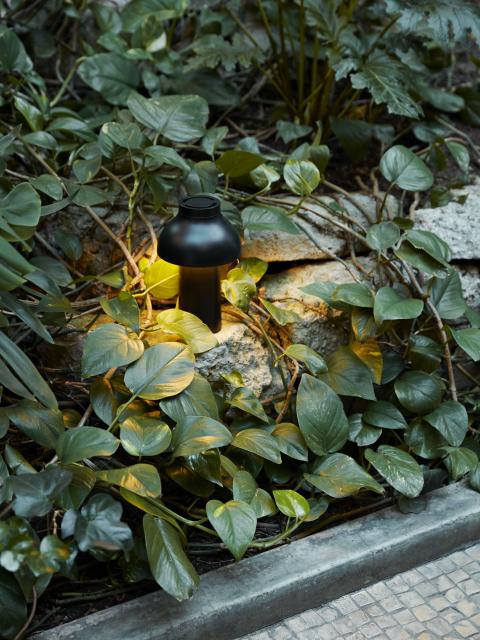 Portable design
The PC Portable Lamp does what it says on the tin. This is a chic, timeless light that designer Pierre Charpin created for HAY. You can use them indoors or outdoors, and it easily charges with a USB cable. When charged, the lamp will shine for up to 10 hours. Ideal for short winter days.
---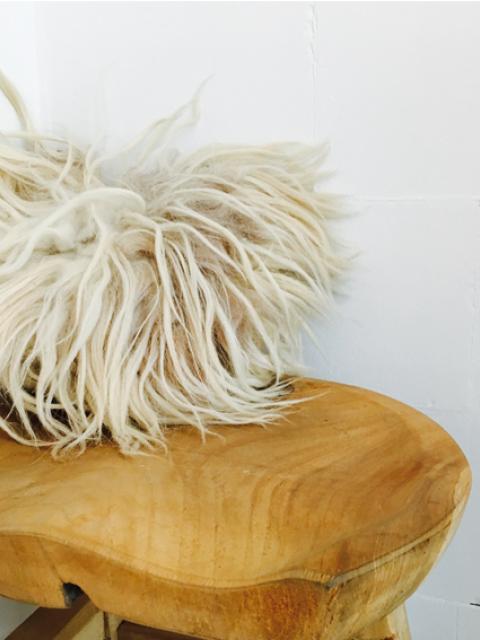 Sit softly
The cushions of The Soft World are made of different types of wool and look so soft that it's temtping to curl up on them and take a nap. The wool used to make them is animal-friendly, from independent farmers who love and care for their sheep, meaning you can snooze with a clear conscience.
---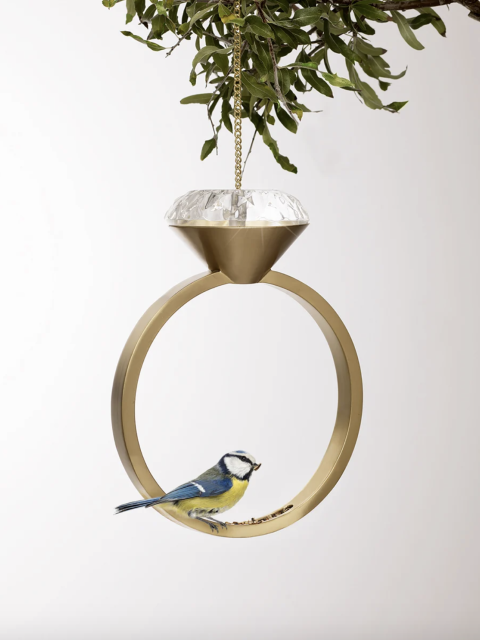 Bird feeder 2.0
Garden Glory has reinvented the term garden accessory with their cobra-printed garden hoses, golden garden trowel and this a bird feeder in the shape of an enormous diamond ring. It will add a bit of zing and glamour to a garden, terrace or balcony.
---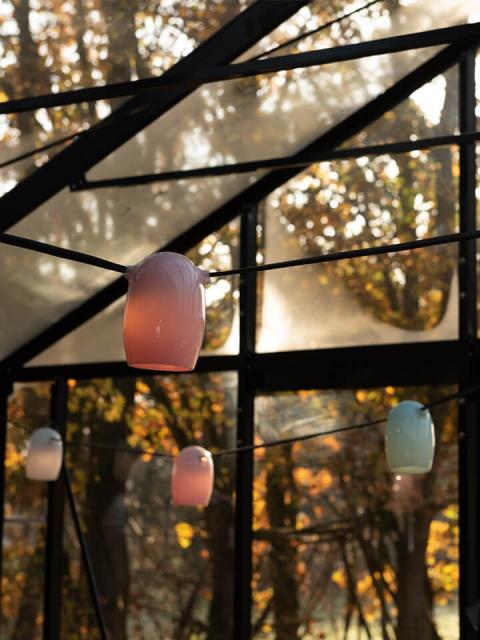 All colours of the rainbow
This colorful light cord from Weltevree consists of eight mouth-blown lampshades in aubergine, pink, ocean blue, orange, white and light green. The LED lights in the caps provide warm, diffuse light. Turn on the light cord when it starts to get dark outside and voilà: atmosphere.
---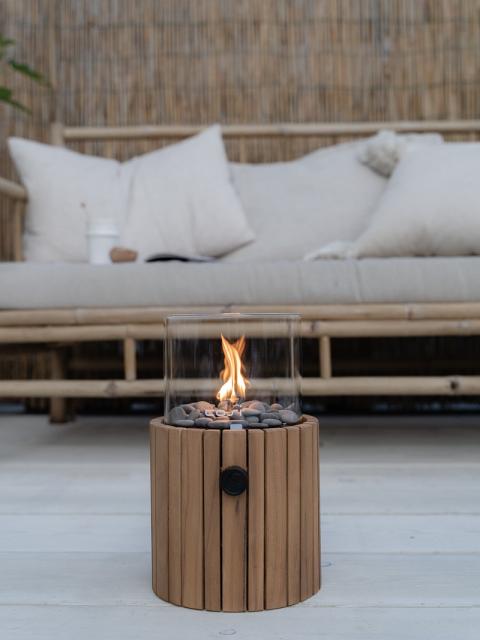 Ablaze
This gas lantern beautifully encased in teak is absolutely gorgeous. The longer you leave it outside, the more the Cosiscoop Timber will age, giving it an even more natural look.
---
MORE WINTER INSPIRATION
Curious for even more inspiration to enjoy the outdoors? Take a look at how to create a colourful winter garden , enjoy the most beautiful winter accessories or be inspired by our winter file . What does your winter garden, terrace or balcony look like? Share it with us via Instagram or Facebook using the hashtag #thejoyofplants.